For more than 10 years Muse Dance Co. has created poetry in motion that focuses on beauty, lucidity and emotion in Second Life®

dance,trance,techno,industrial,dubstep,house,metal,rock,trap,dnb,Rave and more
@BACK (currently closed 170422)
Live DJs: House, Deep House, Deep Progressive, Acid House, Tech House, Melodic Techno
Techno, Deep House, Underground, Electronic, Trance, Acid House, Acid, Progressive, Lauren singing
Occasionally Satruday Parties with one of the best DJ's!
Genre: Deep House, Deep Tech, Minimal or whatever the soul sings for..
Bolivar Club .::House Music Avenue::.
Genre: Chill, Soulfull, Jazz, Jackin, Deep, Disco, Funk, House, Techno House, Techno
Predominantly focusing on House Music of all Genres.
A relaxing and calming atmosphere to enjoy the array of Tracks only the best DJ's in SL can offer.
Genre: CEMENTO is an industrial techno, hardcore and mainly drark music.
Genre: all about House
Openstage (free stream is provided) Electronic Music, Techno and more
This is a club for electronic music, such as Techno and all related styles.
Genre: Electronic, Minimal, Trance, House, Deep House, Funk, Disco (Open Stage)
Deep Box currently on hold!!
Genre: Deep House, Progressive, Melodic
ELectronic, Techno, House and more
beside great art you will find here great deep tunes
Event Location with Live DJ video streaming on big screens
Styles: House,Deep,Progressive,Disco,Funky, Jackin, Tech House, Electro, Disco 80'90', Techno , Tribal , Minimal, Afro , Future, Soulful, Underground , EDM, Trance(Vocal, Uplifting, Psy, Hard, Goa).
electronic genres and styles
Genre: Electronic and more
Come drift away on a pillow of keys & experimental rhythms…waves & echoes of delicate vocals…raw melodies & unexpected soundscapes. > Monthly Events.
▣ Live music (NO mainstream) events:
Electronic,experimental,noise,deep,tech,pagan,ambiental,new wave,soul,alternative, metal…
▣Art gallery, coffee, lounge, photography,
▣Respect Here
all about feeling good
Genre: Techno (Events and Open Stage)
beside great art you will find here great tunes
Multi Genre Sound Location
GENRE: TECHNO / HOUSE / DnB / EDM / ANY ELECTRONICA
Genre: Techno; house, dubstep, dance, trance, deep house, trap, chillstep
Working, creating & supporting Art and Culture inside of SL
Genre: electronic music – bass – future – downtempo – ambient – experimental – techno – glitch – drone – lofi – vaporwave – acid – openstage
House Music goes back to the 1980's with roots in Disco of the 70's. The music developed in the underground club scene in Chicago and rapidly spread throughout the world. The Moonbeam House Club recreates that underground feel in a cozy and comfortable setting where DJs play some of the best in various styles of House Music. Join us for the vibe of "Jack's Groove.
Genre: Electronic music / live artists / soul
Genre: Deep – Deep House – Melodic House – Chill Out – Electronic – Melodic Techno – Progressive – Blues
Genre: Techno,Deep,Techno,Progressive,Melodic, Afro Vibes & Tribal, House, Tech, Jackin House, Rock & Metal
Genre: Deep house / Electro house / House / Disco / Progressive / Minimal / Techno / Trance / Nu DiscoSoulful / Tech House / Underground / Funky /Jackin
Deep House, DeepTech, Progressive, House Music, Soulful House, Tech House, Techno, Trance, Nu Disco, Minimal, Undergrund and more !
Genre: House, Deep, Tribal, Soulful and much more
*Progressive House ~ Melodic House ~ Deep House ~ House*
Genre: House Music Vibes
Genre: high quality Tunes from House to Tech House, Disco and Funk, live Singers and many more what makes you feel good;)
Genre: Trance in all forms
A makeshift openstage (Genre of your choice) has been set up in the theater
Genre: House, Deep, Techno, Soulful and much more
Genre: House, Deep, Techno, Soulful and much more
Genre: Techno and more
Genre: all Genre are welcome
Are you looking for a unique, glamorous, and chic event space to host a party, fashion show, or location shoot? There is no better place than Club Ritz. Take advantage of our variety of spaces to turn your next event into a spectacular occasion.
Genre: Minimal Techno&Techno!!! ( NO COMERCIAL )
Genre: Rock
Genre: Openstage club & lounge set in a lush, futuristic landscape featuring Electronic, Tech House, Deep House, Melodic, Minimal, Indie Dance music and more
Genre: out of the row tunes….wide range from classic, techno, deep to rock and more
Dance Club with live mixing, live DJs, EDM, trap, electro, techno, future funk, alternative, progressive house, trance, electronic music, underground & hangout.
Genre: Techno / House and many more
﹇ S M I L E ■ S A P I O S E X U A L ■ S M A R T ﹇
TECHNO – HOUSE – DEEP – MELODIC & MORE
Genre: House, Deep and much more
Genre: all about techno, acid, tech, deep underground, disco house & dance music
Genre: Music, Electro, House Music, Tech house, Tecnho, Live DJs, House Club , gifts, lounge area, Soulful, Funky house. Sounds, Deep House, Dance Club, Lounge, Ibiza, Beats, Disco, Electronic music, EDM, Tech Tribe, Tribal, Deep Tech, Chillout
TechHouseNoir are lovers of a blend of deep Techno, Tech house& DeepHouse groovy sounds.
Genre: House-Deep House-Techno-Minimal-Ambient
Electronic / all styles of Techno / Trance / Individual styles
Styles: Deep,Soulful,Funk,Blues,Reggae,Dub,Fusion.
UASL has a large presence on the internet and all are available resources for artists to use
VLVT – on hold
Genre: Deep, House, Dub, Rock, Techno and many more
On March 19th, my account was hacked and all of its contents deleted as well as all 5 of our builds at .VLVT. and my home. This was a horrible experience and I am saddened to say that I have lost everything and .VLVT. will not return. I am retiring from the music scene in SL after 9 years and 3 successful clubs. It is time for peace and I wish you all the best of everything. You will see me from time to time so try to keep the grp for some surprises. I thank you for all of the years of support and love

Leila

Genre: #alternative #indie #rock #pop # blues #techno #house
Genre: Our Djs will offer you a broad range of music styles, cyberpunk, synthwave, darkwave, retrowave, EBM and industrial, trance, techno, house and more.
Genre: House, Deep and many more
---
Supported by K's World of Music

now also available inworld! All Music Lovers, active or passive, can join my Group for free! DJ's and Club Owners please contact me directly to get the right Group Tag as K's supported DJ, or and Club Owner.
SL Group key: secondlife:///app/group/00b0bc50-66f1-c46a-1b41-7fdbe21e864b/about
also available on following platforms: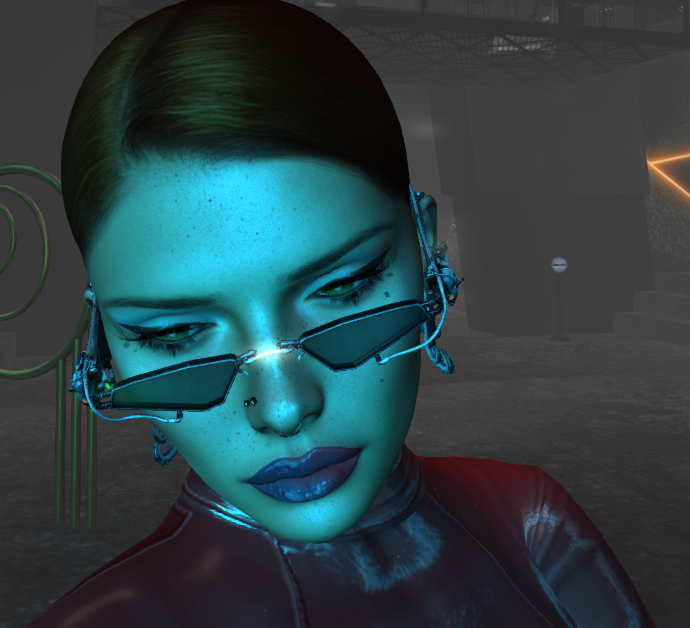 find more Informations about the DJ'
s, Clubs, Events and more in the comment/reply section under each Post and Page;) Thanks all for your support of the SL Music Scene;) K;)