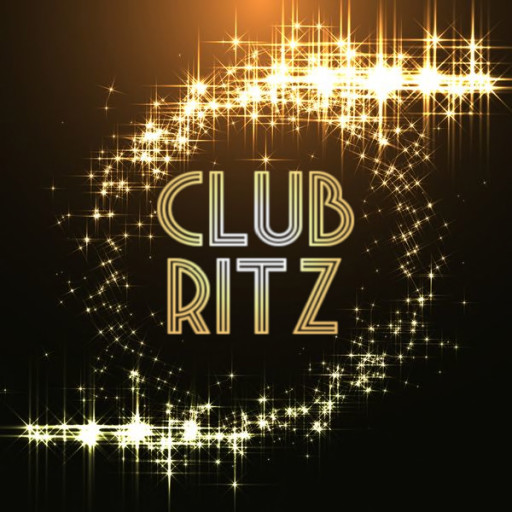 Owner: Pαмєℓα вσєнм-Pєηвєяg (pamelaboehm)
The Ritz Secondlife Inworld group key:
secondlife:///app/group/82b10f2b-e320-7538-32f8-0c88b9180211/about
---
THE RITZ
ᴛʜᴇ ʀɪᴛᴢ ~ ꜱᴇᴄᴏɴᴅ ʟɪꜰᴇ ~ ʜᴏᴛᴇʟ
Club Ritz at The Ritz
– Second Life – Hotel

Are you looking for a unique, glamorous, and chic event space to host a party, fashion show, or location shoot? There is no better place than Club Ritz. Take advantage of our variety of spaces to turn your next event into a spectacular occasion.

5* ʜᴏᴛᴇʟ ᴏꜰ ʟᴜxᴜʀɪᴏᴜꜱ ʀᴇꜰɪɴᴇᴍᴇɴᴛ & ʜɪɢʜᴇꜱᴛ Qᴜᴀʟɪᴛʏ ꜰᴏʀ ᴛʜᴏꜱᴇ ꜱᴇᴇᴋɪɴɢ ᴇʟᴇɢᴀɴᴛ ꜱᴜʀʀᴏᴜɴᴅɪɴɢꜱ ꜰᴏʀ ᴛʜᴇɪʀ ᴍɪɴɪ ʙʀᴇᴀᴋ, ʜᴏʟɪᴅᴀʏ ᴏʀ ʜᴏɴᴇʏᴍᴏᴏɴ.
ᴇxᴘᴇʀɪᴇɴᴄᴇ ᴀ ᴛʀᴜᴇʟʟʏ ᴜɴɪQᴜᴇ ᴛɪᴍᴇ ᴡɪᴛʜ ᴜꜱ, ꜰɪɴᴇ ᴅɪɴɪɴɢ, ꜱᴘᴀ ꜰᴀᴄɪʟʟɪᴛɪᴇꜱ, ʀᴇʟᴀx ɪɴ ᴏᴜʀ ᴍᴀɴɪᴄᴜʀᴇᴅ ᴡᴇʟʟ-ʙᴇɪɴɢ ɢʀᴏᴜɴᴅꜱ & ꜰɪɴᴅ ᴀ ʀᴏᴍᴀɴᴛɪᴄ ꜱᴘᴏᴛ ᴛᴏ ʜɪᴅᴇ ᴀᴡᴀʏ ɪɴ ᴡɪᴛʜ ʏᴏᴜʀ ʟᴏᴠᴇᴅ ᴏɴᴇ.
ꜱᴜʀʀᴏᴜɴᴅ ʏᴏᴜʀꜱᴇʟꜰ ɪɴ ᴛʜᴇ ꜱᴘʟᴇɴᴅᴏʀ ᴏꜰ ᴛʜᴇ ʀɪᴛᴢ.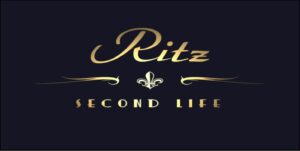 The Ritz – Second Life – Hotel is a virtual hotel within
the online virtual world of Second Life

​
​
The Ritz – Second Life – Hotel is not affiliated with any "real life"
group or organization bearing a similar resemblance.
SPECIAL EVENTS
OPENING PARTY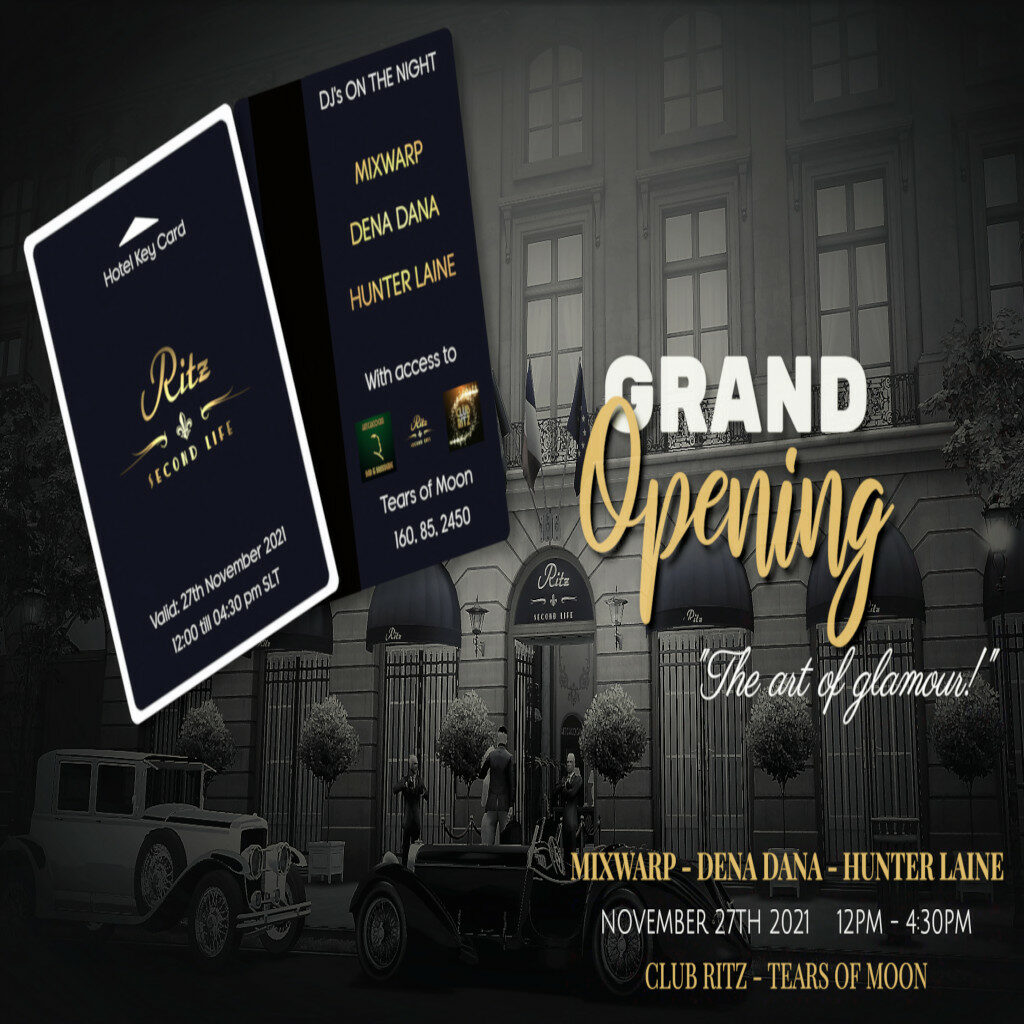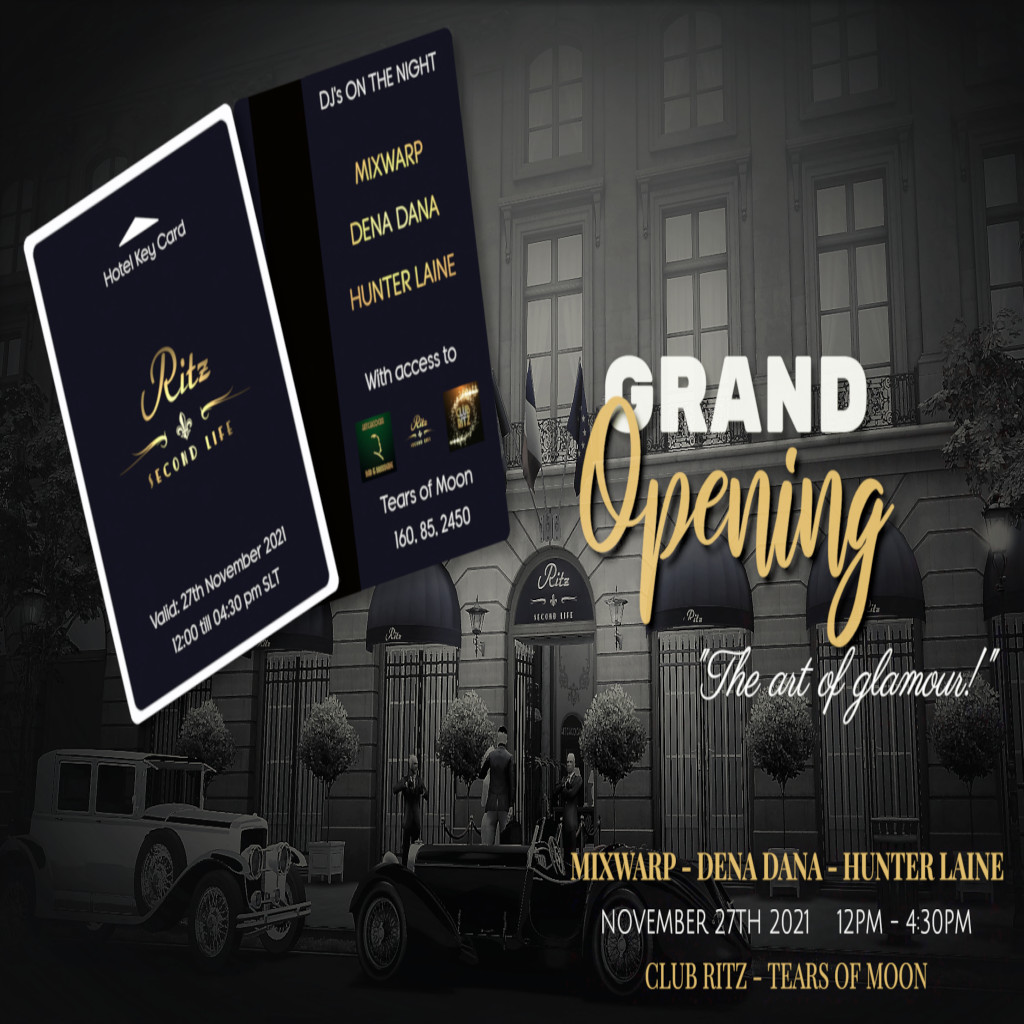 More about the already listed and participating DJ's you will find below, or use the Search Button on the main Blog Page
Thank you Pam for the permission to spread this out in my Blog and fb;)
---
Supported by K's World of Music

now also available inworld! All Music Lovers, active or passive, can join my Group for free! DJ's and Club Owners please contact me directly to get the right Group Tag as K's supported DJ, or and Club Owner.
SL Group key: secondlife:///app/group/00b0bc50-66f1-c46a-1b41-7fdbe21e864b/about
also available on following platforms: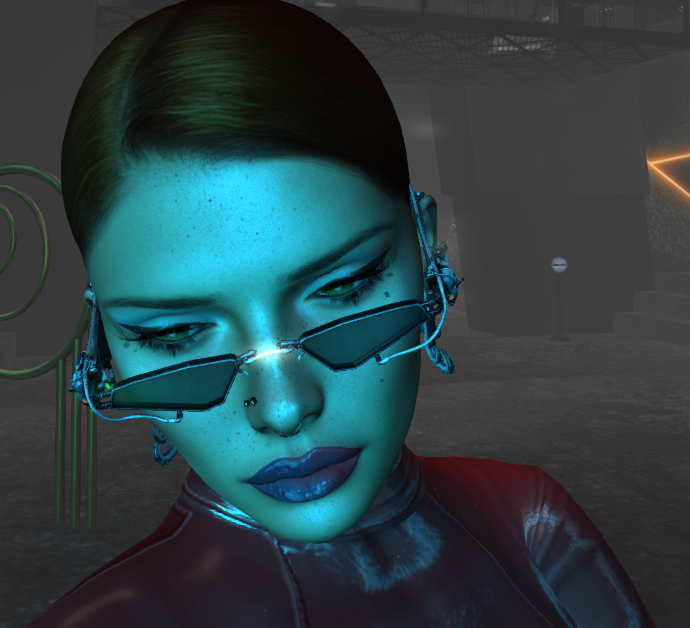 find more Informations about the DJ'
s, Clubs, Events and more in the comment/reply section under each Post and Page;) Thanks all for your support of the SL Music Scene;) K;)