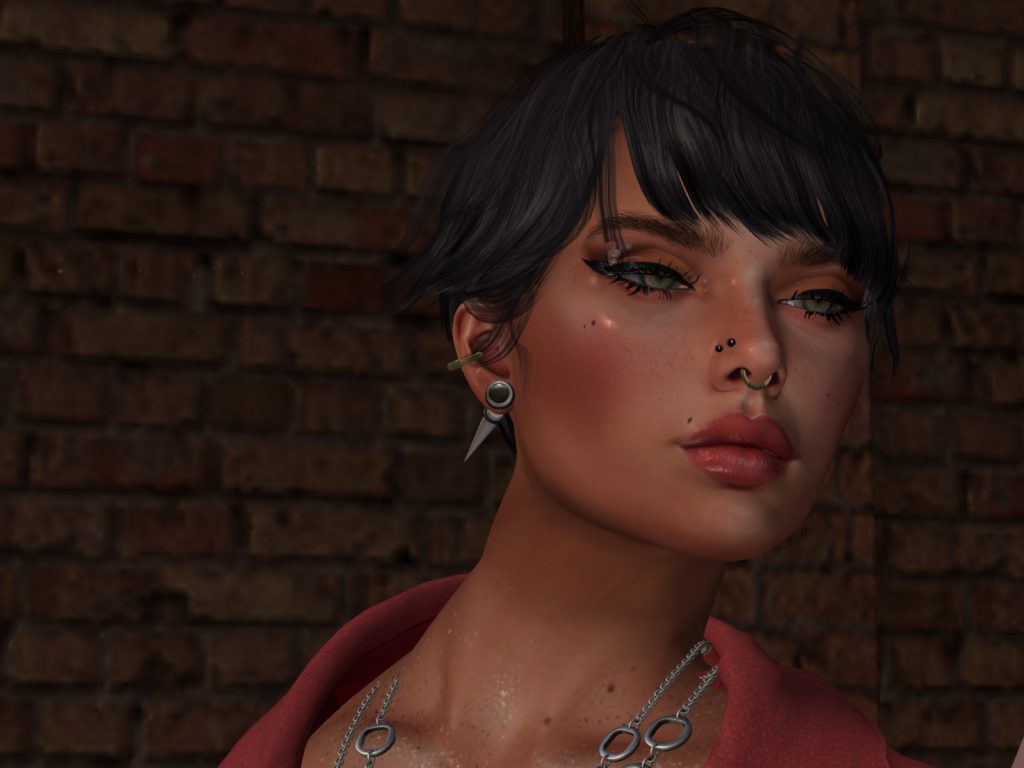 Based on many DJ request's I enlarged the display Space for other DJ's i get in touch with. The DJ Fingerprint Section allows me to present (in alphabetical order) in a short and fast way the main info about DJ's, who are actively spinning in Secondlife. The Info will lead you to their inworld Profiles, social media links and to their Music Teasers;) I hope this new Blog feature will extend the music carpet;) Please also use the Search Option in my Blog to find DJ's by Name or the Genre. Thanks for seeing and share the value of Music;) Hugs K;)
---
– C –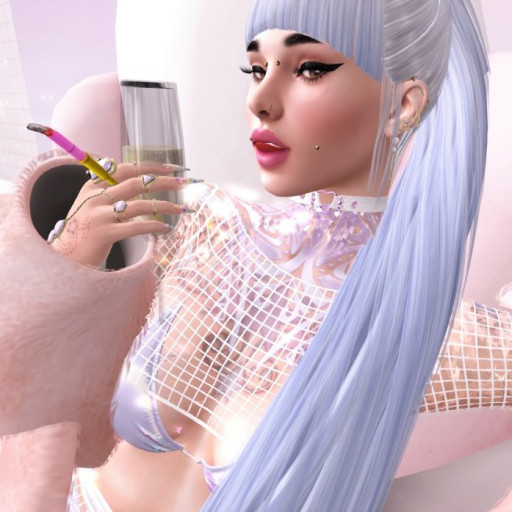 SL DJ inworld name: .CRYSTΔĿ ᐺĖNUϟ. (crystal.venus)
Embark on a sparkling journey into the magical & exciting depths of electronic music.
Main genre: TECH HOUSE
Other: Dark Disco – Indie Dance – Jackin House – Discohouse – Melodic
---
– G –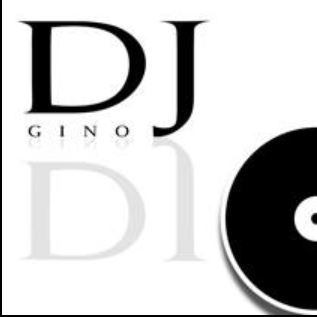 SL DJ inworld name: Gino Aichi

DJ since 1988
SL Inworld DJ Group key:
secondlife:///app/group/2fa40242-fd94-4ffb-50b1-e4bb8450a9c1/about
Genre: I was interested in music of all genres from a very early age especially soul music , the greatest 70's artists and the golden disco music. I started to Dj in 1988, when the new gender, called "house", came from the States, that was the way i decided to follow.
I took my inspiration from legendary djs like Larry Levan, Ron Hardy, Kenny Carpenter, Tony Humphries and few others.
In the mid 90's I played in some clubs and events of central Italy. I'm entirely devoted to the soulful side of dance music, deep and classic house groove.
---
– H –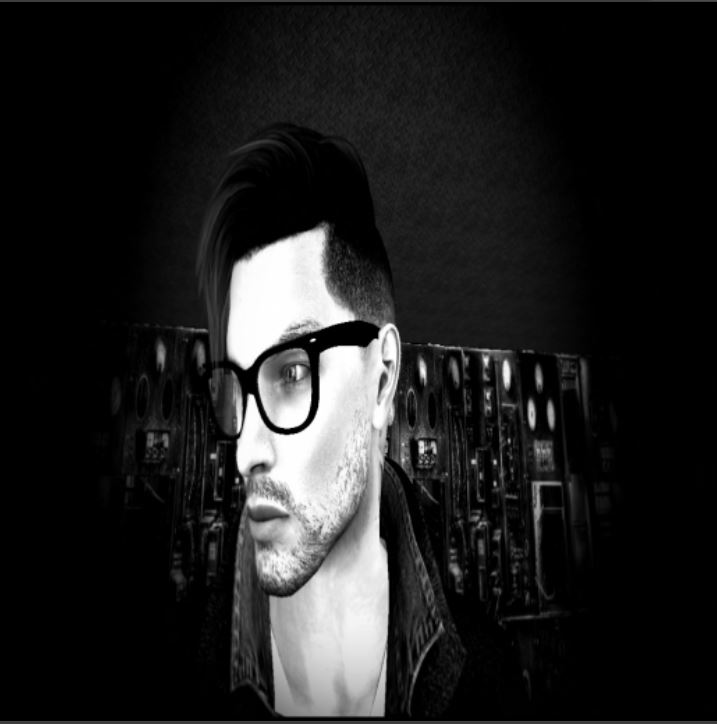 SL DJ Inworld Name: Hirosch Henusaki
Hello and welcome to my Fingerprint Profile!
my mixing style are : Techno, Deephouse, Techhouse,
use Progressive House and Mellow Techno too
and Dub Techno !
Started to spin from 1996, play at some private party´s on vinyl records and have some public partys in RL !
Hirosch Secondlife Inworld group key:
secondlife:///app/group/2cf1953b-cc2a-d53b-6f84-70a51c5dd1bb/about
---
– K –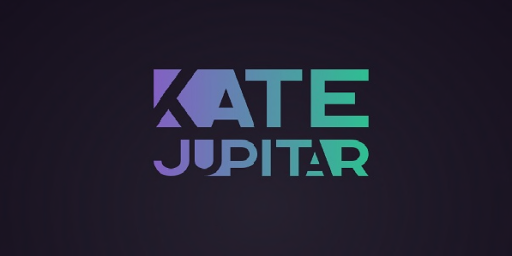 SL DJ inworld name: KateJupitar Rae

SL inworld group key:
secondlife:///app/group/dc0bf4b5-39ab-0d41-a488-1fb2d0a3f52d/about
Genre: KateJupitar mixes her influences of Jackin, Garage, Soulful, Afro, Tech, Deep and Funk House to create a dynamic range of music that keeps people coming back for more. Currently found spinning at Peak, Onyx, Epic, Bolivar, Sanctuary, Black Pearl, Cube 24, Idle Rogue, Vanity, Music For Soul, OpenAir, The Dreamer's Cave & s.mind.
---
– M –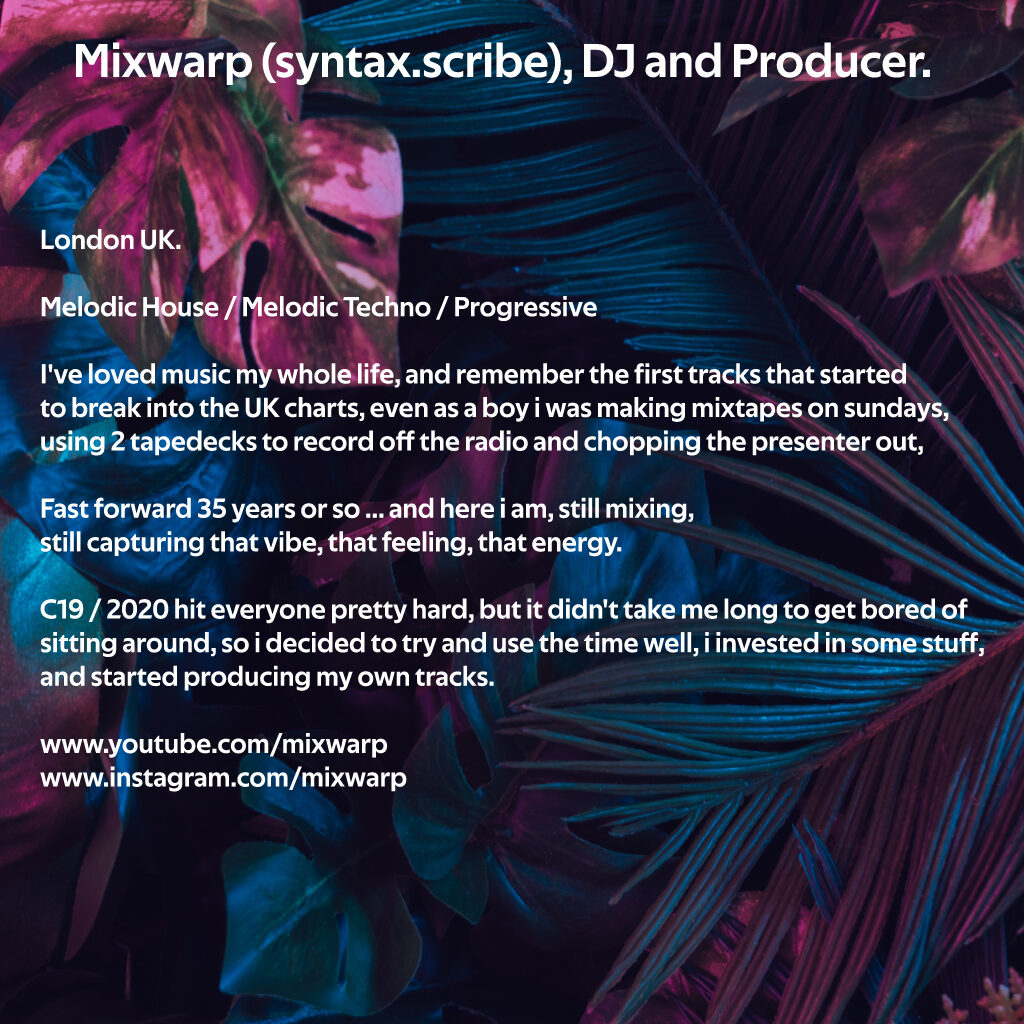 SL DJ inworld name: MIXWARP (syntax.scribe)
underground dance music DJ / Musician / Producer Spinning on various Clubs in SL, please contact me Inworld or on Discord Mixwarp#5057
Melodic House / Melodic Techno / Progressive
---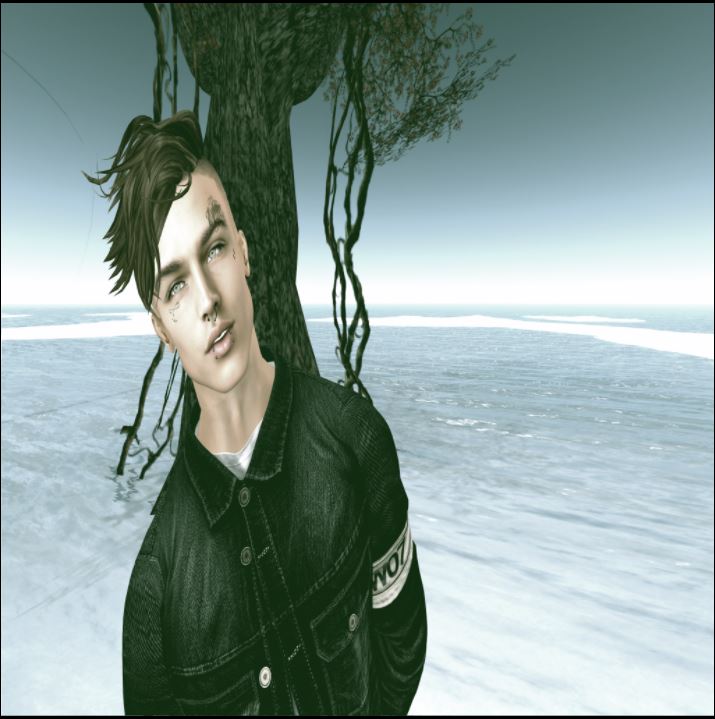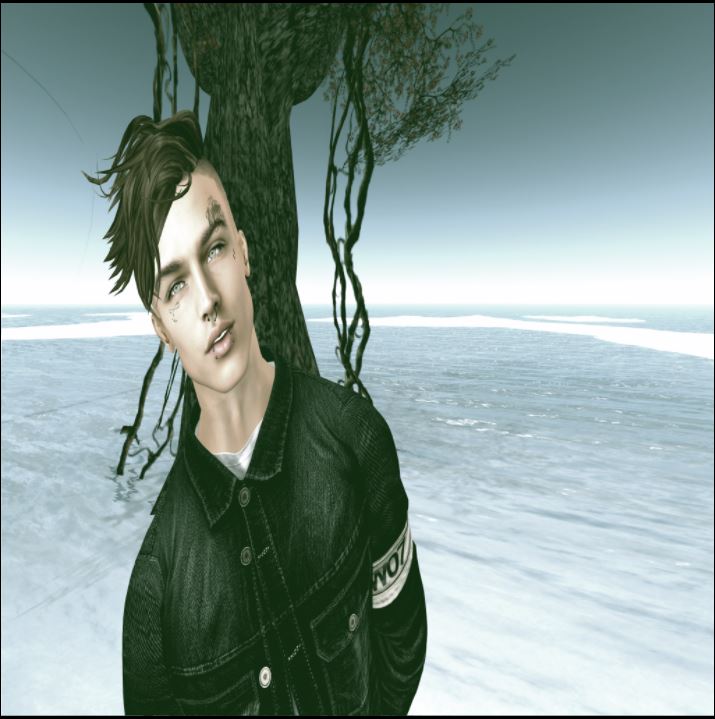 SL DJ inworld Name: ʍⓞηⓞ (mono.babii)
*** DJ MONO***
Mono Secondlife inworld group:
secondlife:///app/group/652f8ba8-6cc4-87ff-48fa-e320e56af8a0/about
Genre: Deep House
Schedule check his Profile for updates or comment section below;)!
————-
---
– P –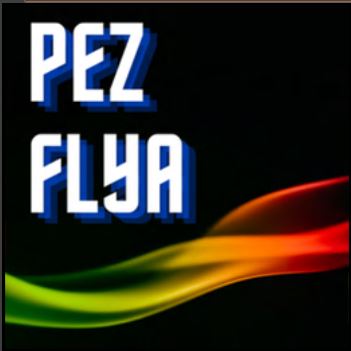 SL DJ inworld name:
Pez Flya (deadmau5uk)
This is the profile for Second Life DJ Pez Flya
House DJ/Producer from London UK
Playing mainly in UK/Europe
Catch me dropping uplifting vocal House, Tech House and Club Classics at various clubs on SL
Foundry
@back Music Club
…and more to come!

---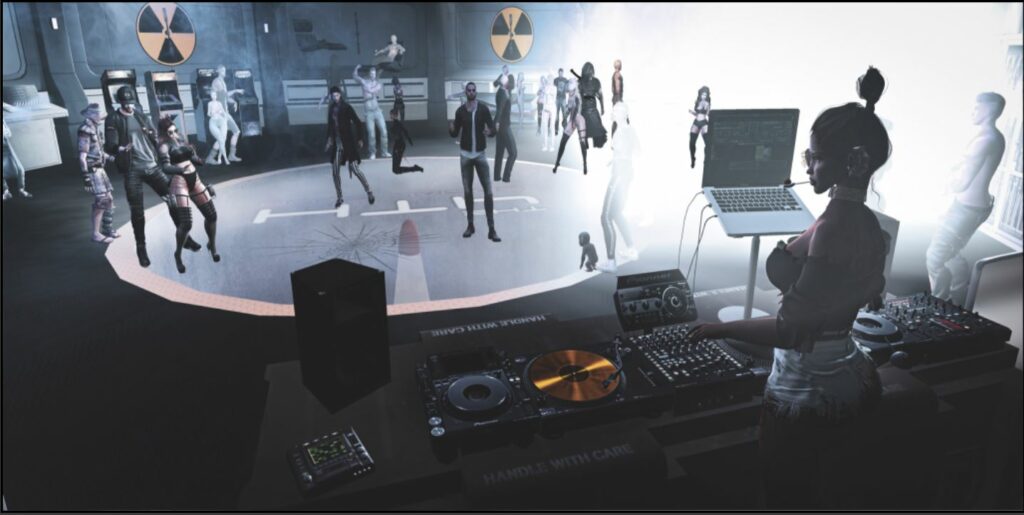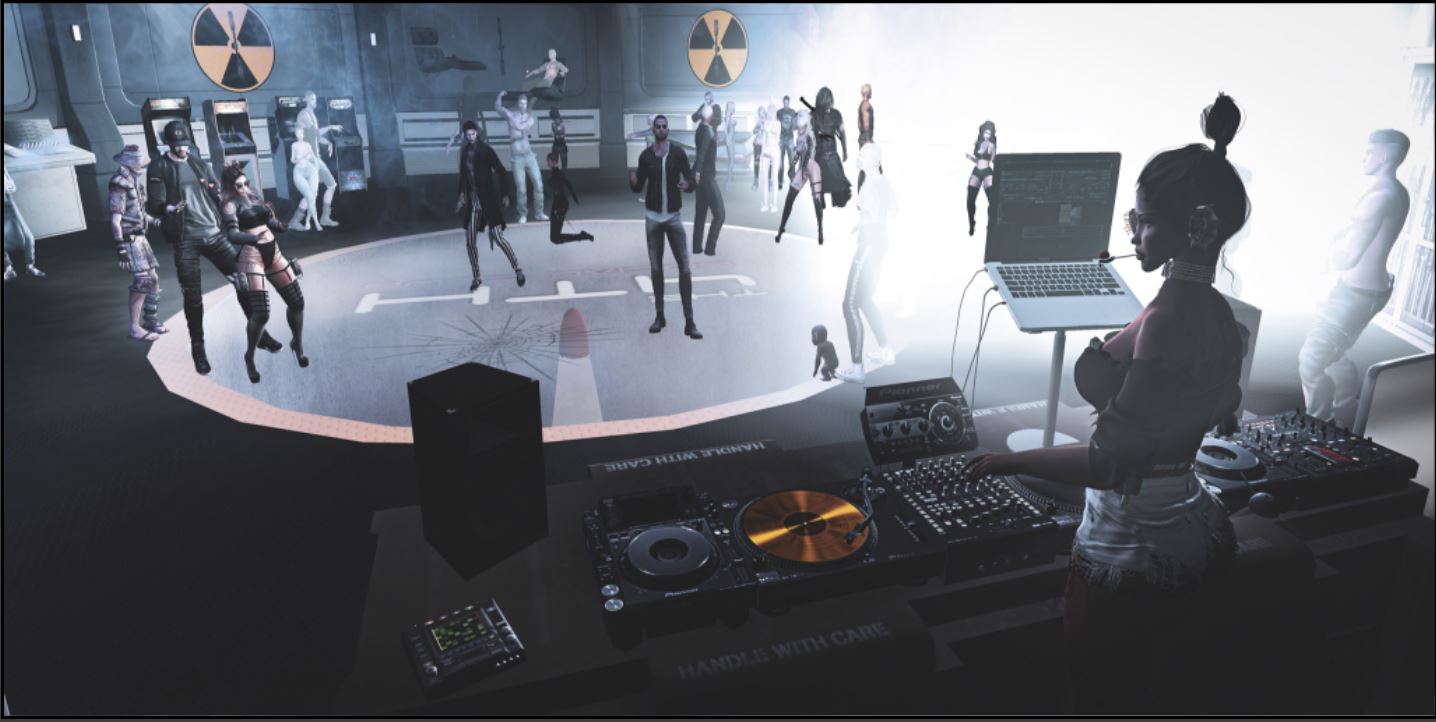 SL DJ inworld name: Ƥιcку нαммιℓℓ-Leı (misspebbles)

Secondlife Inworld Group Key:
secondlife:///app/group/6ce953eb-5f41-e84a-fd93-326584e4d909/about
Spinning on various Clubs in SL, please check my Inworld Profile!
Feel the vibes!
Techno – Tribal / Tech / Melodic House – Deep Progress House . Deep Underground – minimal- deep tech
Numark MixTrack Pro3
Traktor Pro3
---
– S –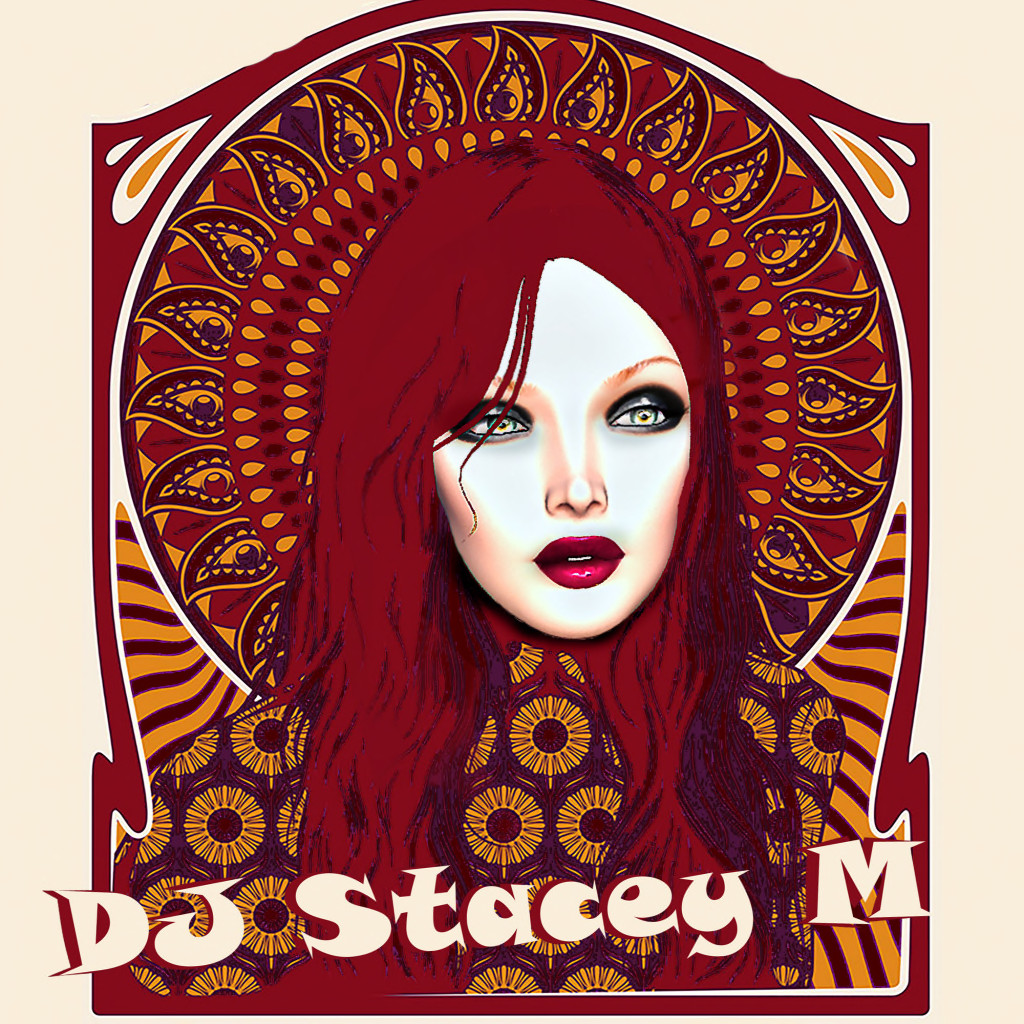 SL DJ inworld name: Stacey Munro
Genre: progressive Rock and other Styles on request
---
---
Supported by K's World of Music

now also available inworld! All Music Lovers, active or passive, can join my Group for free! DJ's and Club Owners please contact me directly to get the right Group Tag as K's supported DJ, or and Club Owner.
SL Group key: secondlife:///app/group/00b0bc50-66f1-c46a-1b41-7fdbe21e864b/about
also available on following platforms: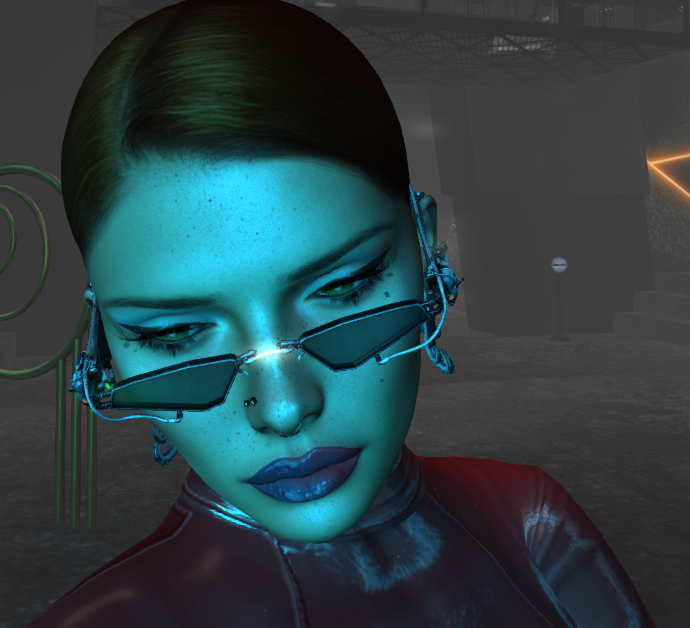 find more Informations about the DJ'
s, Clubs, Events and more in the comment/reply section under each Post and Page;) Thanks all for your support of the SL Music Scene;) K;)