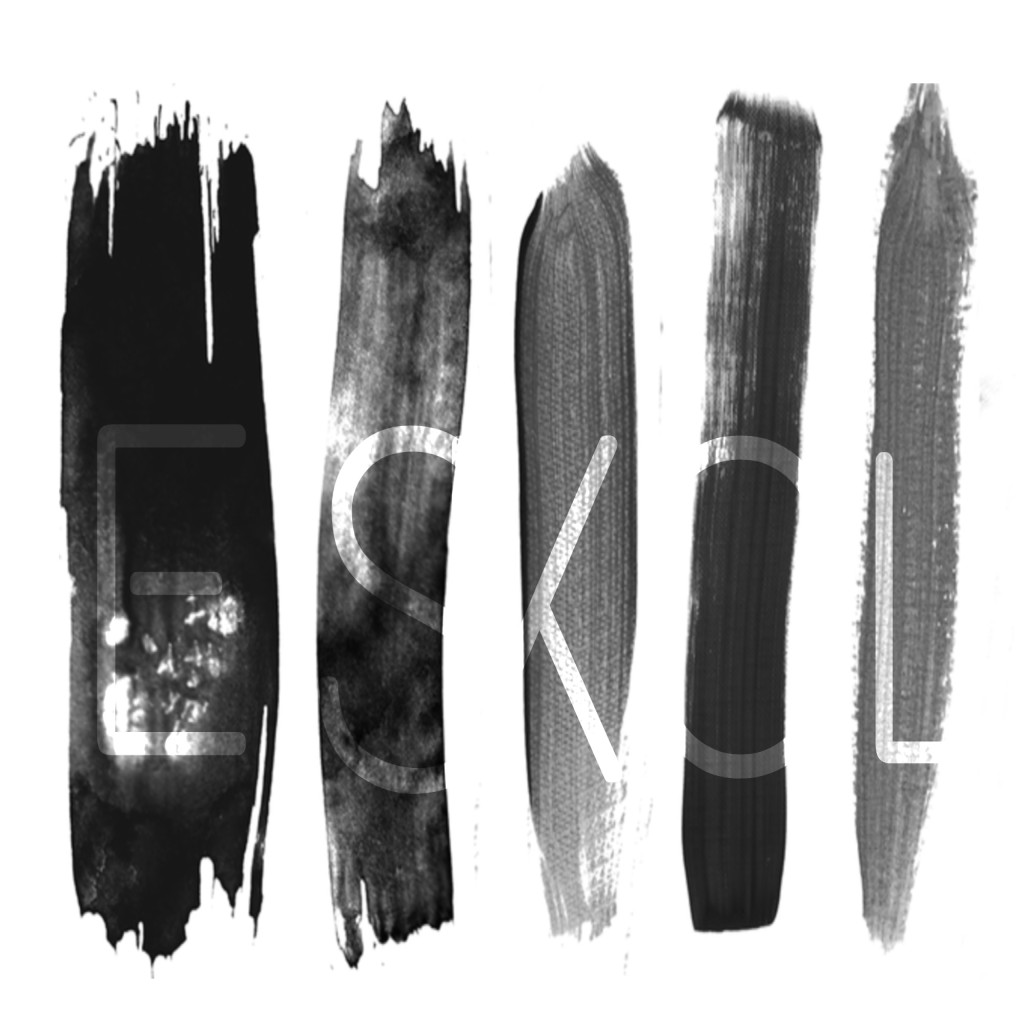 Owner:
Morlĭ (morlita.quan)
ESKOL Secondlife inworld group key:
secondlife:///app/group/469296e7-407a-83e9-5b81-258cf3ad9085/about
▣ Live music (NO mainstream) events:
Electronic,experimental,noise,deep,tech,pagan,ambiental,new wave,soul,alternative, metal…
▣Art gallery, coffee, lounge, photography,
▣Respect Here
---
ESKOL EVENTS
Space for Live music (no mainstream ) events and art
For a better experience use "Shared enviroment"
▣ ESKOL ▣
Eskol it's a sim where is collected the philosophy of few places MORLITA Quan had over more than one decade. After the E-FEST (first experimental and creators festival) Eskol moved base to the festival land and his doors are always opened to art and music, focusing the efforts on the quality and to give a chance to new creators and dj's .
Morlita Quan, doesn't want a "club" notion over the place and admit all kind of styles excepting mainstream music. The objective of this it is try to show different,minority and unknown styles and keep the quality as much as they can instead to follow a traffic objective
Actually the land is built in 2 parts: Main stage and Art gallery. But new rooms are starting to be built to offer new things like the concept of 8D music into an interactive room, Or cultural conferences.
Step by step, without hurry, Eskol wants to create a family able to everyone with an open mind and respect for everyone and keep going on with the events.
From ESKOL Team: thank you so much for read and welcome to our little family always you want
---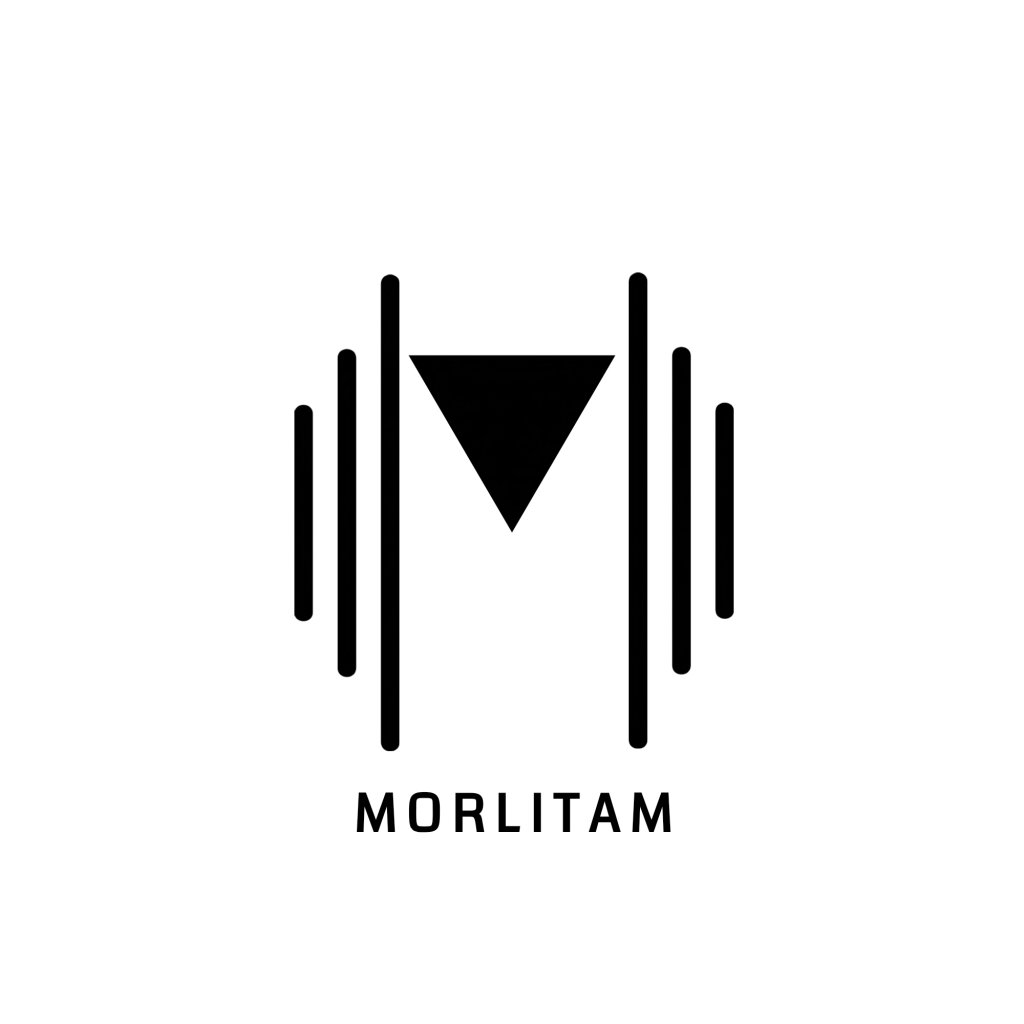 ▣MORLITA Quan ▣
---
In RL know as MorlitaM (Olga). A Coruña 1988
She studies Public Relations, Marketing and advertising but from an early age she has always been involved in the world of art and music in a self-taught way and finally make it professional.
She began to play the guitar and percussion at the age of 8 years and from the age of 16 she began to become familiar with mixing consoles, beginning to play music as a DJ, producing his own music and participating in exhibitions of digital and abstract art.
Since 2008 until today she specializes in experimental music and the development of art through new technologies, collaborating with different universities of Fine Arts, museums and national and international art curators
At the compositional level, the first years were covered under the record label NAIF LABEL and she is currently working on her third album independently, at the same time that she is carrying out the parallel group Mind Binomy with the composer Bsukmet and making abstract exhibitions
The composition for short films and sound installations lead MorlitaM to be present with her participation in the United States, Japan, France,Spain, Italy or Canada, some examples of this are the Cannes Film Festival, the FocOff festival, RTVE, Biennale Art or the Nice Carnivals
Currently working for the international music project "Project 110" and an art exhibition about audiovisual arts in Paris "ATELIER DES LUMIÈRES", and other projects which mix art and music to perform them live
She works in the concept of experimental arts and music in a more accessible environment for everyone, trying to open this world to all kind of minds, focused in Spain (Europe)
█ ▌▒ Music&Art ▒ ▌█
Music Producer/DJ Abstract Artist Graphic Designer
Instagram: @oli_morlitam
on Discord:
MorlitaM
morlitam

#2282
■ Own Experimental/Noise/Electronic performances & Live Spin
Morli Seconlife inworld group key:
secondlife:///app/group/3b1e554b-2f11-d3bc-e023-939bdea41bc7/about
---
---
---

"The Company" borns as a non-comercial styles Label. Specializated in experimental stylesThis list inclue Real artists and Virtual ones. You can check all their info at his web profile This brand is nonprofit and the purpose it is to to unite in a single place, quality producers, Dj's and video artist around the virtual world. Each artist is totally independent.Our goal it is to create a family of artists, music lovers and owners, who easily can find contacts and the right places for diferent styles of music and art The group of The Company, acts as promoter of events but also, as free Spam for the artist who belong to this collectiveStep by step We hope create also RL events to open more doors to our talentsAll the events created IW will count first, with our list of artists
---
E-FEST
Experimental Producers Festival
28th Sep- 2nd Oct
Edition 2022
join our inworld groups to be updated with info huds and gifts;)
---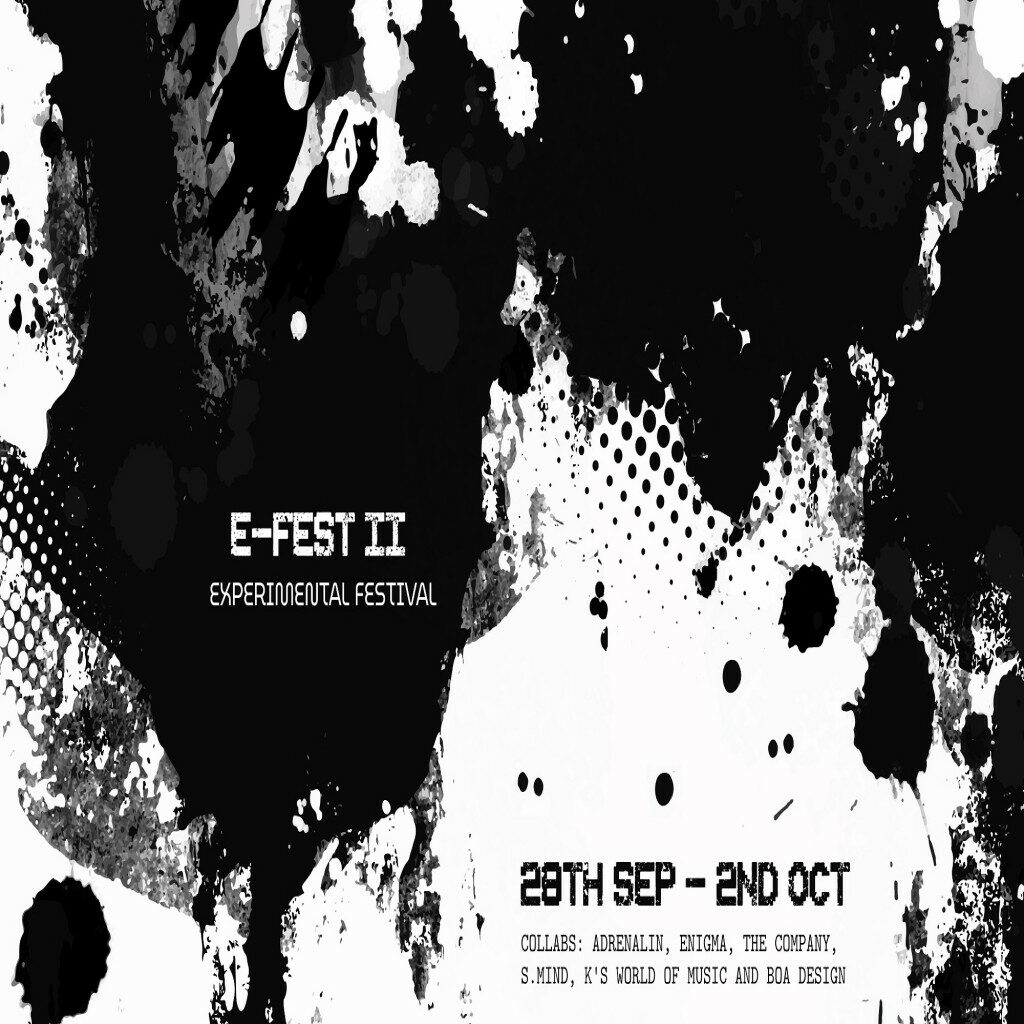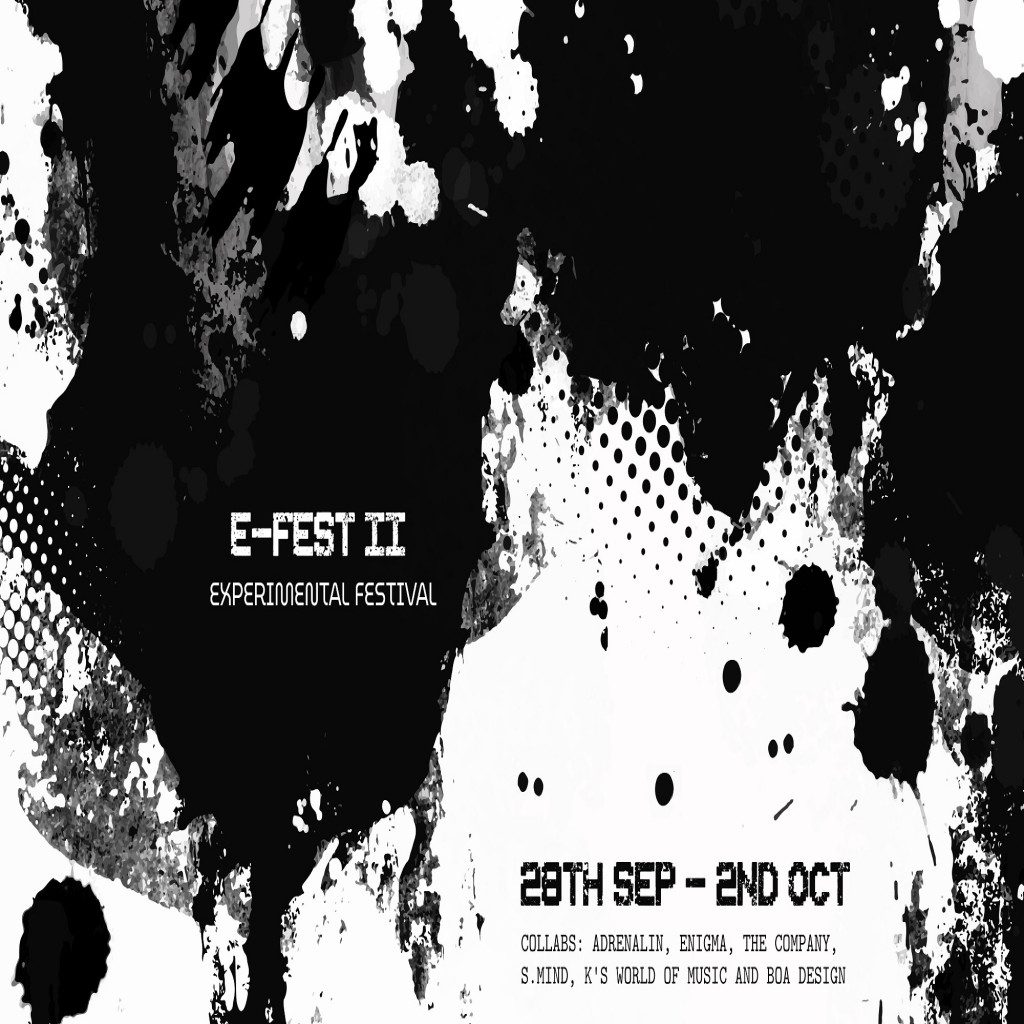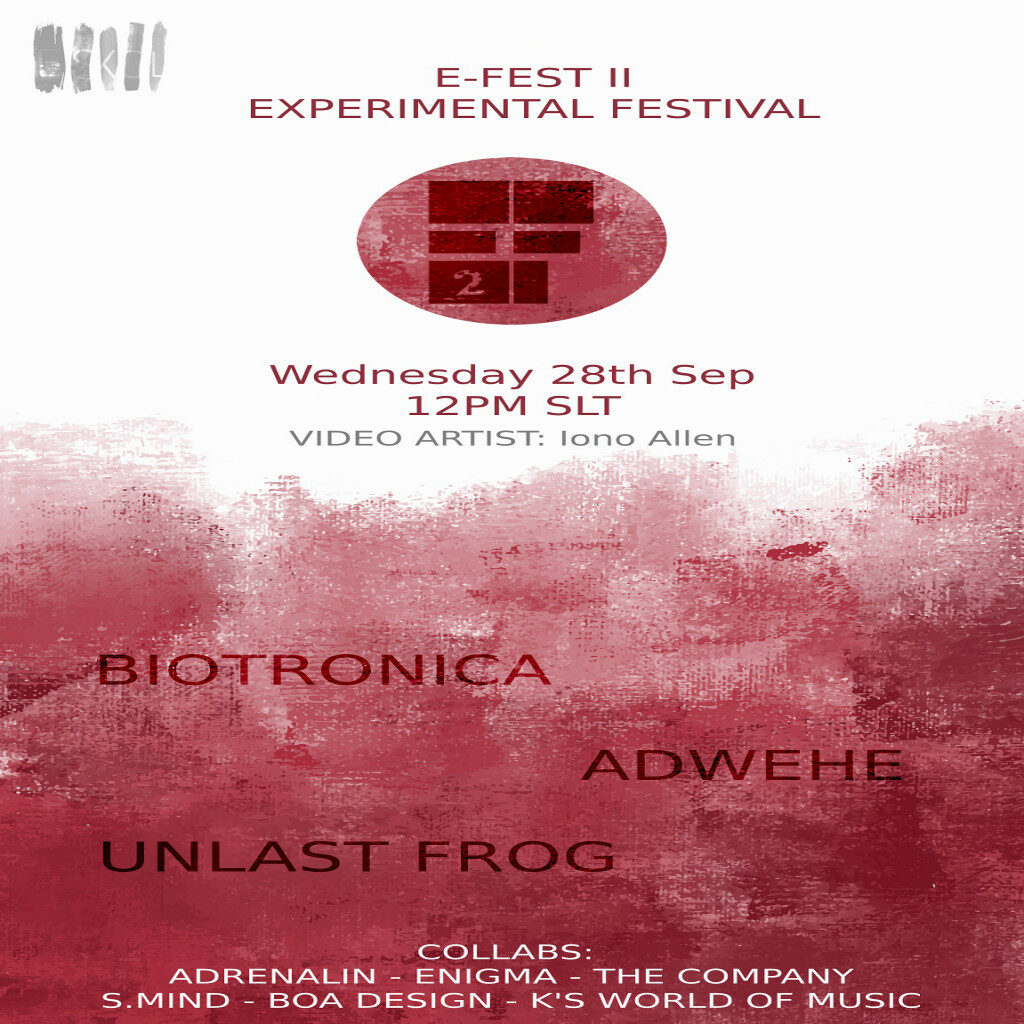 Wednesday 28th Sep _ Video artist : Iono Allen
● 12pm slt ____ Biotronica (Electronic)
● 1pm slt______ adwehe ( Synth /soundscape/noise)
● 2pm slt _____ Unlast Frog (Experimental Dj set)
join our inworld groups to get artist info huds and notecards

ESKOL Secondlife inworld group key:
secondlife:///app/group/469296e7-407a-83e9-5b81-258cf3ad9085/about
K's World of Music Secondlife inworld group key:
secondlife:///app/group/00b0bc50-66f1-c46a-1b41-7fdbe21e864b/about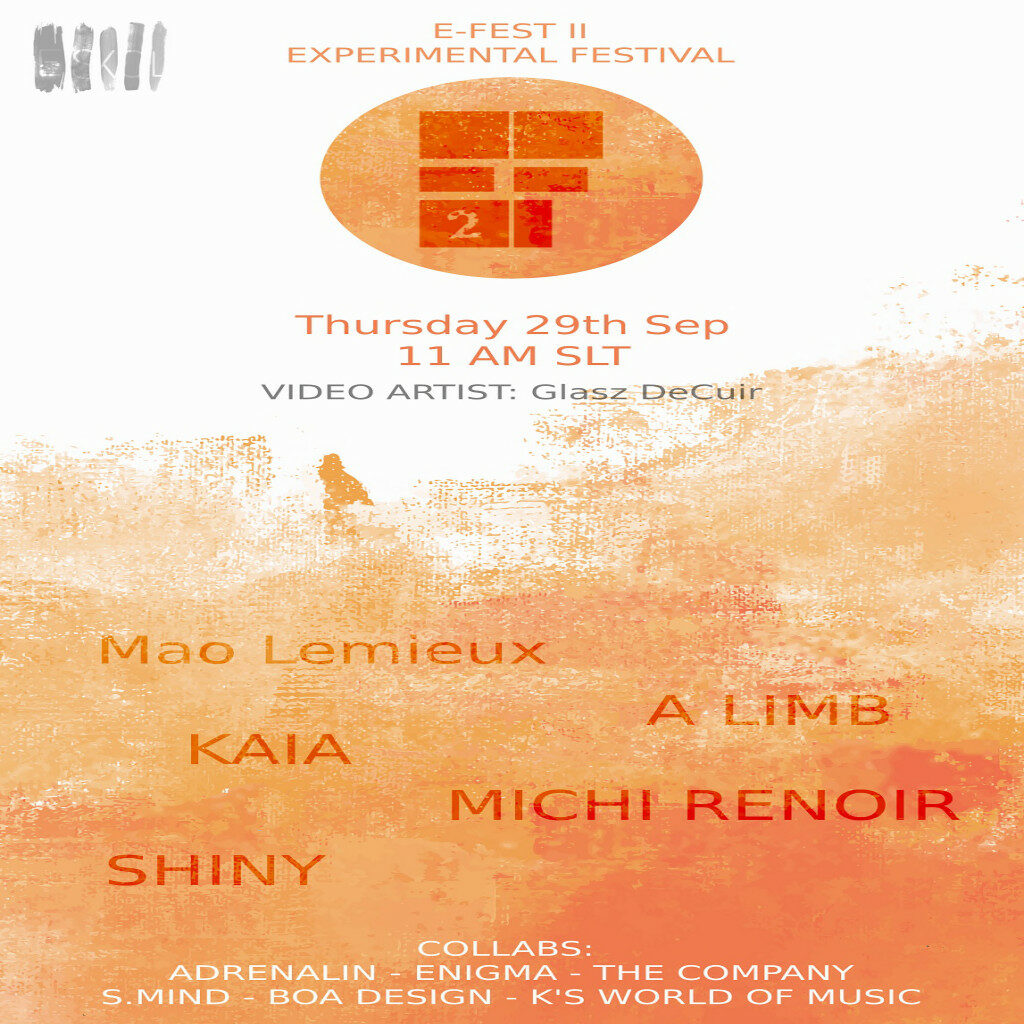 Thursday 29th Sep _ Video artist : Glasz DeCuir
●11am slt _____ Mao Lemieux ( Ambient Electronic Granular Synthesizer Improvisation )
●12pm slt____ A Limb ( Ambient/industrial/experimental)
● 1pm slt_____ Kaia Beattie (Noise/cinematic)
●2pm slt_____ Michi Renoir (Electronic Piano and Synt)
● 3pm slt _____Shiny (Experimental Electronic Drums and Loopers )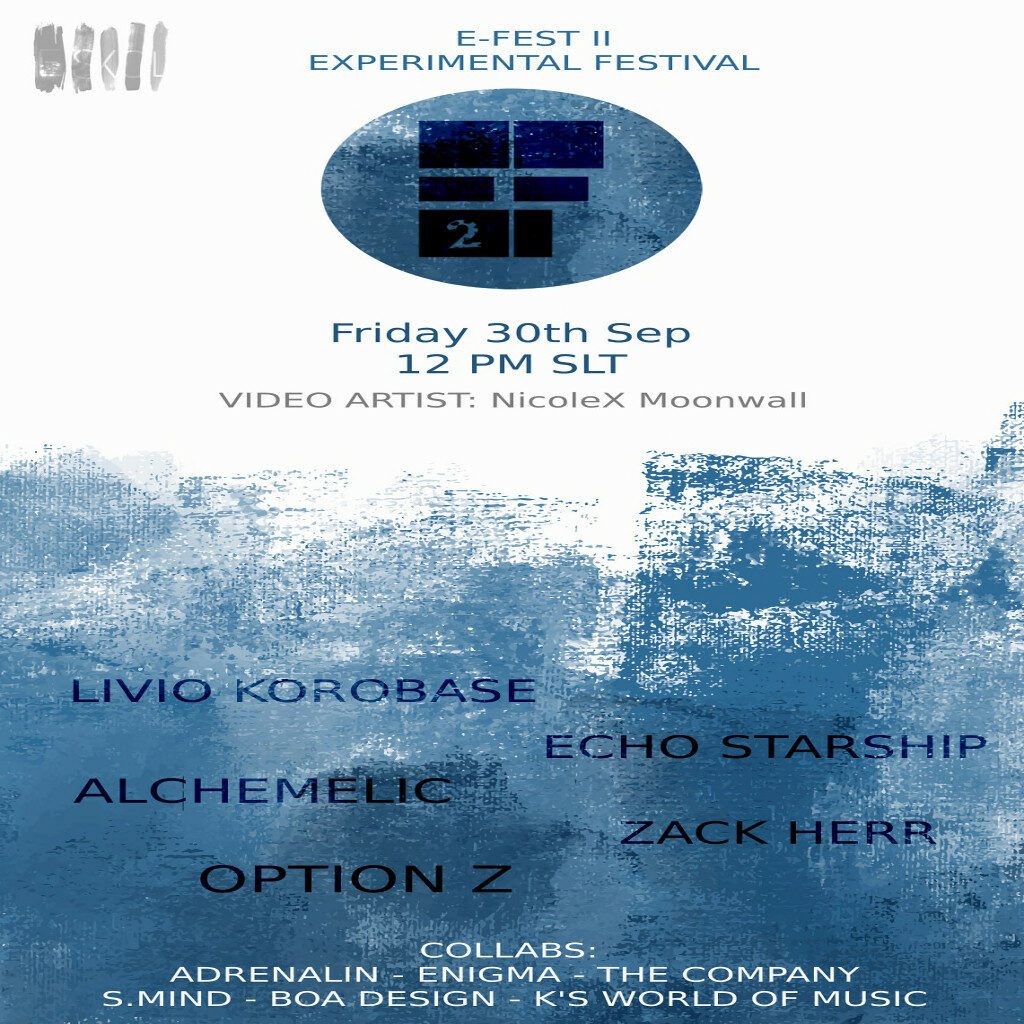 Friday 30th Sep_ Video artist : NicoleX Moonwall
● 12pm slt___Livio Korobase (Eclectic)
● 1pm slt____ Echo Starship (Ambiental)
● 2pm slt____ Alchemelic (Postmodern Classical & Electronica Fusion)
● 3pm slt____ Zack Herr ( Bizzare psychédelic electro rock)
● 4pm slt____ Option Z (Experimental electronic retro prog-pop)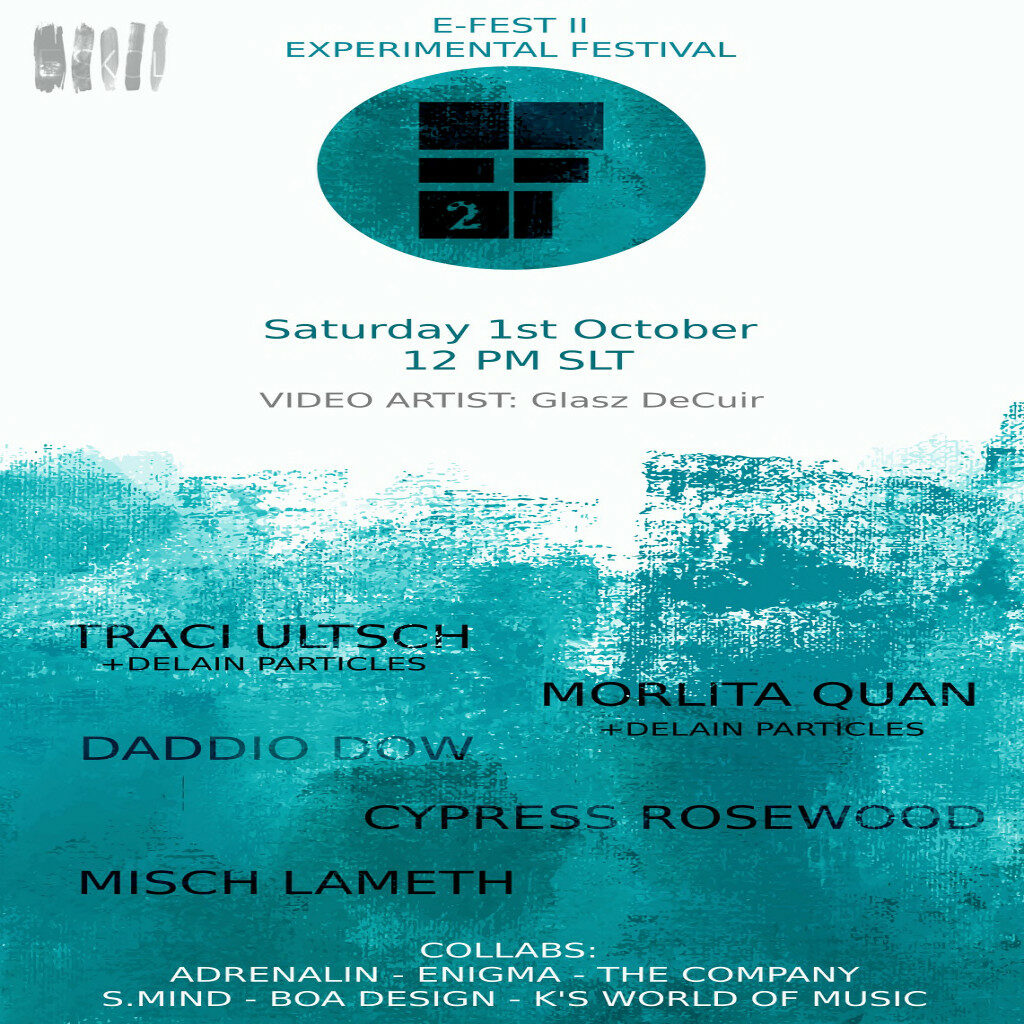 Saturday 1st October _ Video artist : Glasz DeCuir
● 12pm slt___ Traci Ultsch + Delain Particles (Guitar and power electronics)
● 1pm slt____ Morlita Quan + Delain Particles ( Experimental/ Electronic/ Noise )
● 2pm slt____ Daddio Dow (Electronics)
● 3pm slt____ Cypress Rosewood (Ambient Space Music)
● 4pm slt____ Misch Lameth (Experimental electronic)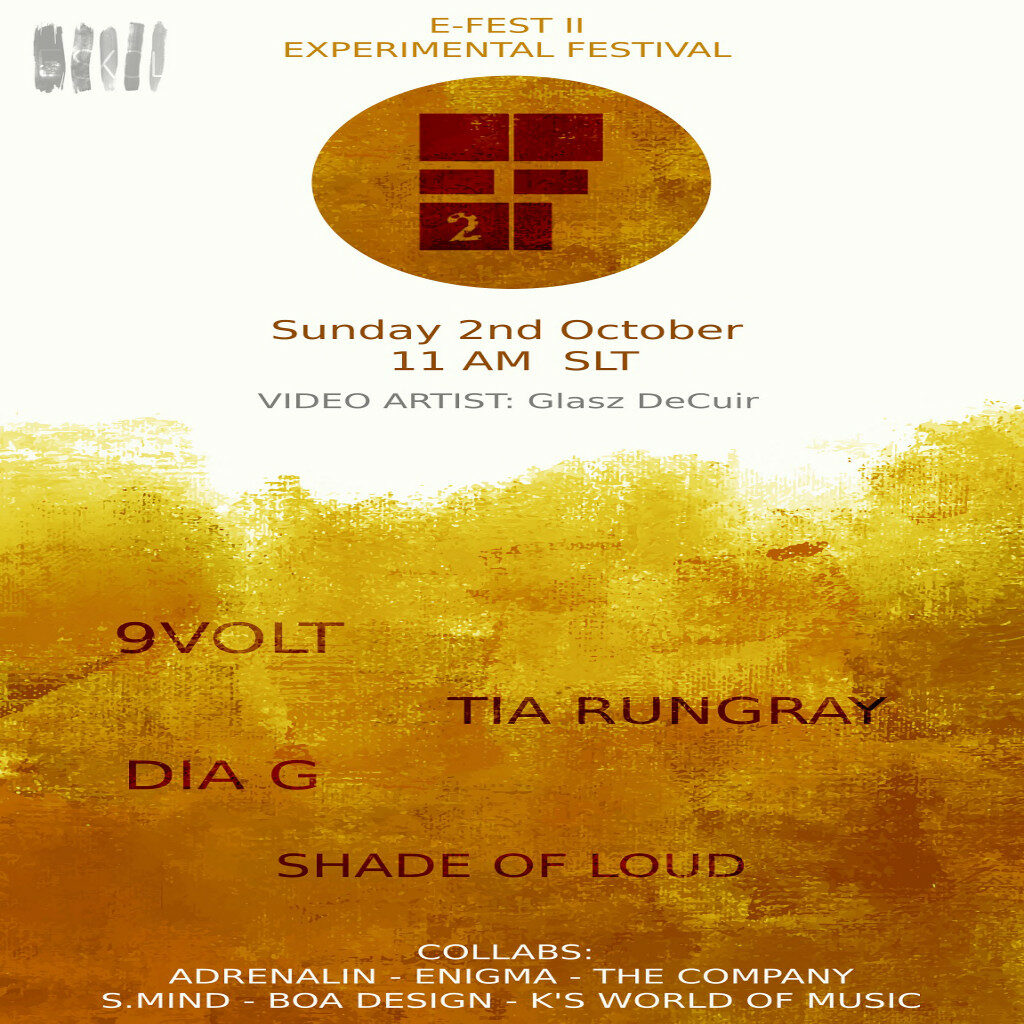 Sunday 2nd October _ Video artist: Glasz DeCuir
● 11am slt ___ 9Volt Borkotron ( Miscellaneous experimental)
● 12pm slt____ Tia Rungray (Piano and noise )
● 1pm slt____ Dia G (Medieval + Guitar effects)
● 2pm slt ____Shade of Loud (Techno/noise DJ Set)
Thanks Morli for the permission to spread this out in my Blog and fb;)
---
Supported by K's World of Music

now also available inworld! All Music Lovers, active or passive, can join my Group for free! DJ's and Club Owners please contact me directly to get the right Group Tag as K's supported DJ, or and Club Owner.
SL Group key: secondlife:///app/group/00b0bc50-66f1-c46a-1b41-7fdbe21e864b/about
also available on following platforms: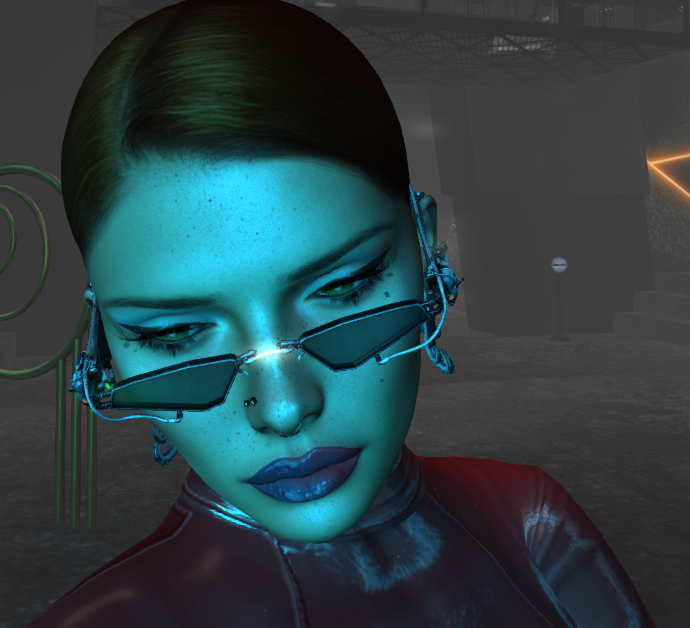 find more Informations about the DJ'
s, Clubs, Events and more in the comment/reply section under each Post and Page;) Thanks all for your support of the SL Music Scene;) K;)