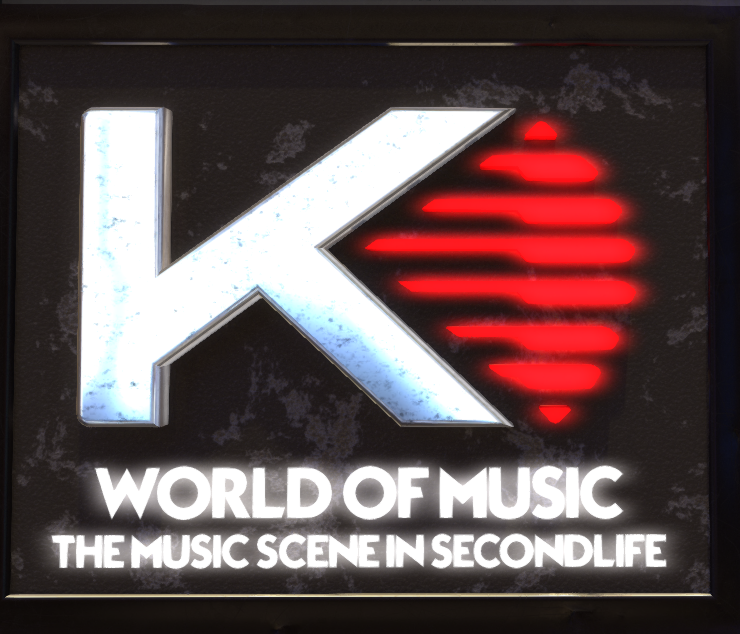 New Board will be spread out by me to my listed Clubs within the next time. Contact me in case you want it replaced instantly,)
New Logo will be shared in my inworld group. If that failed for you please contact me directly so I can pass you the texture again;)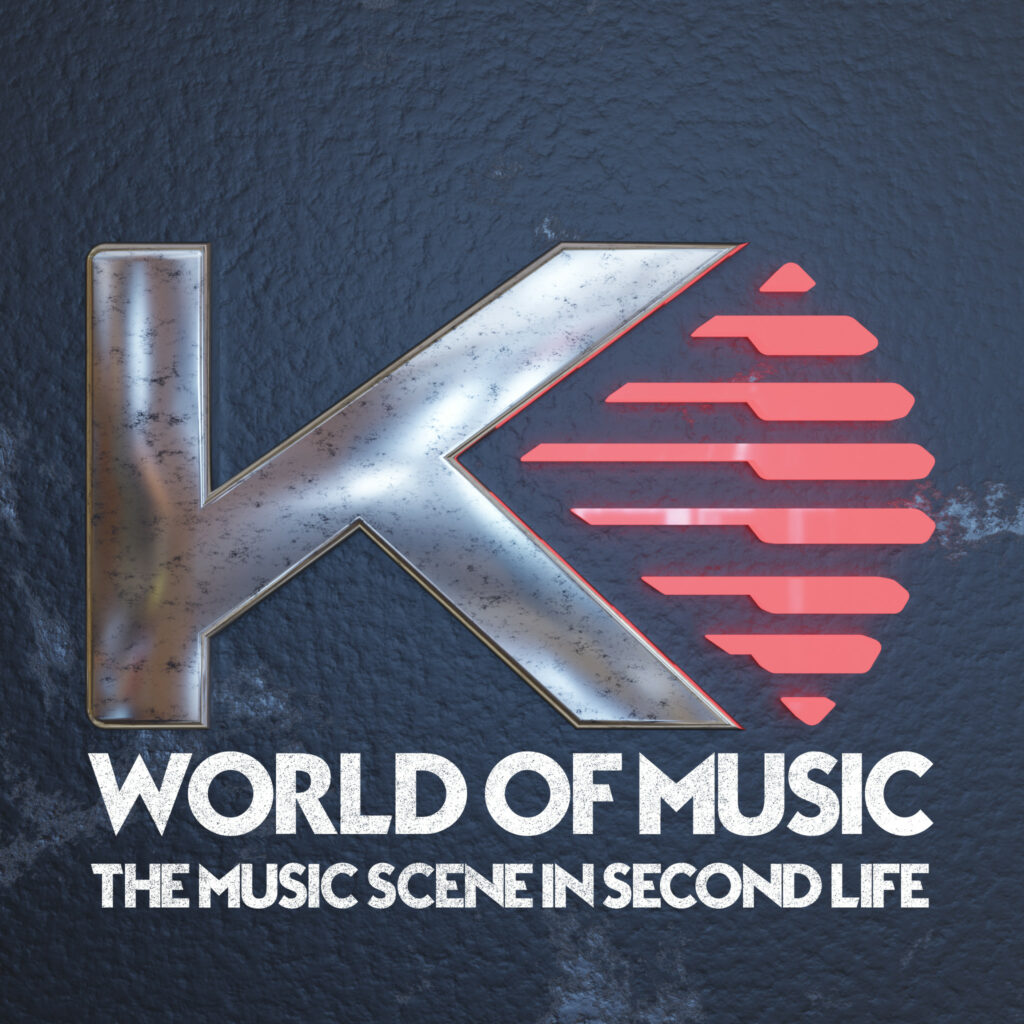 K's upgraded Board and Logo available now;)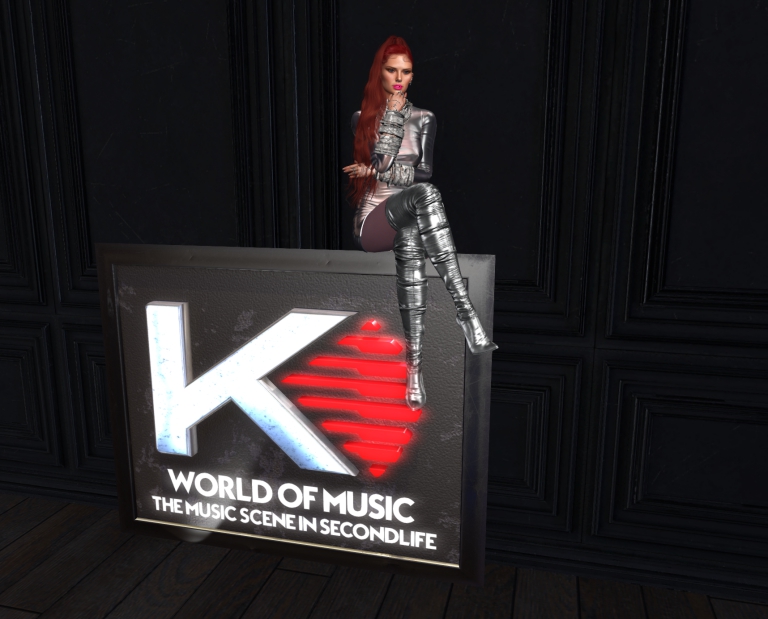 Waves to all the Music Lovers, active and passive in Secondlife;)
It's a big pleasure for me to offer you an upgraded version of my Inworld Board for Clubs and my NEW Logo for all, who want to display that they like and support my project;) Please feel free to share it and display it in your SL profiles or other platforms, in order to help others to see where to find Informations about SL Clubs and DJ's in Secondlife;)
With this said i want to thank Julia von Noir, for her fantastic work and creative way to upgrade my signs without loosing the focus on the essence;) Love your warm and kind heart combined with your fresh and kinky spirit;)….Thanks for your selfless support by redoing all this work on the designs for me, just to show your appreciatiion for my project;) ♥!!
You will find more about her and her creative mind and skill inworld under
[Von Noir] Owner & Designer

Jυlια νσи Nσιя (juliaaasweet) / flickr / Inworld store lm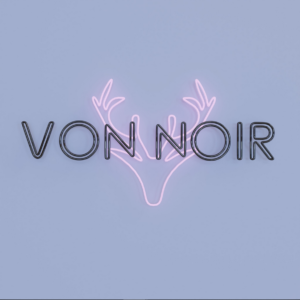 The new board is far more fancy…and easy to get in touch with my platforms like my Blog, Discord, Facebook, my inworld group and directly to the Club- and main DJ Bloglist (in alphabetical order).
Feel free to share your club pictures with me, as Mr. Gromit Mayo of the Cube24 Club did already. It would be a pleasure for me to share them in a separat post in my Blog, Fb and flickr and of course on my discord server😉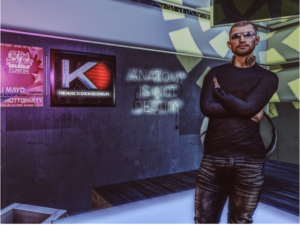 Thanks to all for your support in the past and the upcoming time;) Would love you go on guiding me on my Club Hopping in Secondlife;)
Warm hugs to all who understand the value of Music;)
Hugs K;)
---
Supported by K's World of Music

now also available inworld! All Music Lovers, active or passive, can join my Group for free! DJ's and Club Owners please contact me directly to get the right Group Tag as K's supported DJ, or and Club Owner.
SL Group key: secondlife:///app/group/00b0bc50-66f1-c46a-1b41-7fdbe21e864b/about
also available on following platforms: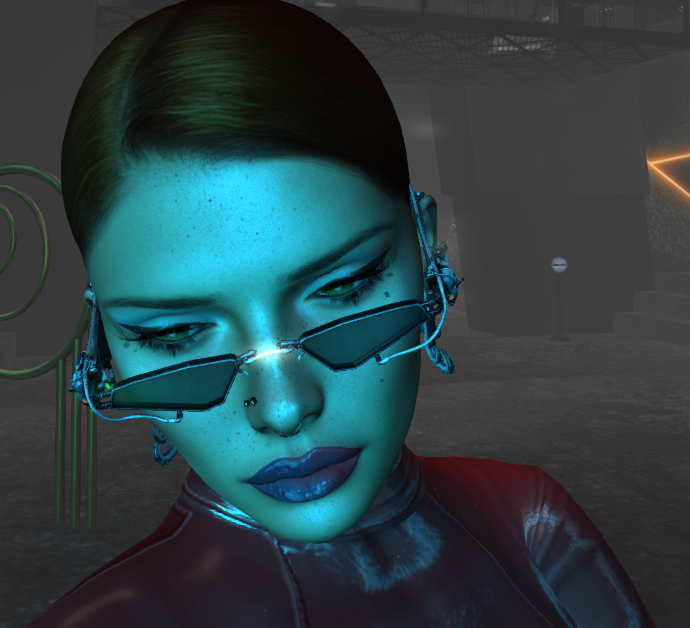 find more Informations about the DJ'
s, Clubs, Events and more in the comment/reply section under each Post and Page;) Thanks all for your support of the SL Music Scene;) K;)