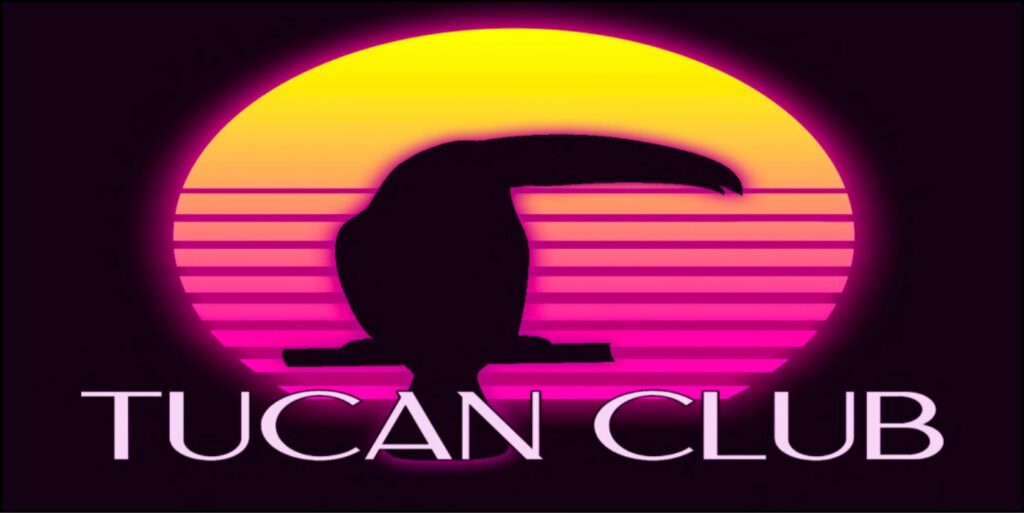 inworld landmark url: reBourne TUCAN CLUB
owner:  Danny Bourne
club manager: ʟᴀᴜ™ (lau.cedrus)

facebook rebourne tucan club
flickr

TUCAN CLUB a place where we share our love for good music.

The Club opened in august 2019 and quickly grows to become a popular place on the SL grid. The club hosts regular events with SL' best DeeJays live from all over the world.

Open 6 days per week. ( mondays closed to clean ) . Every night the event starts at 10:30hr pm SLT.

Join this group to keep up with our detailed schedule and special events.
group link copy and paste in your local chat inworld
Seconlife inworld group key:
secondlife:///app/group/4242e596-9c3d-3ee2-df7d-aeac7c493bd2/about

The Tucan club is situated on the tropical reBourne beach which is a public hangout place. you'll  instantly feel at home

House Music, Deep, Tech, Soulful, Funky, Jackin, Progressive, Groovy, Afro, Nu Disco, Classic House, Deep Progressive, Deep Tech, Deep Techno, Techno, Melodic House, Tech, Minimal,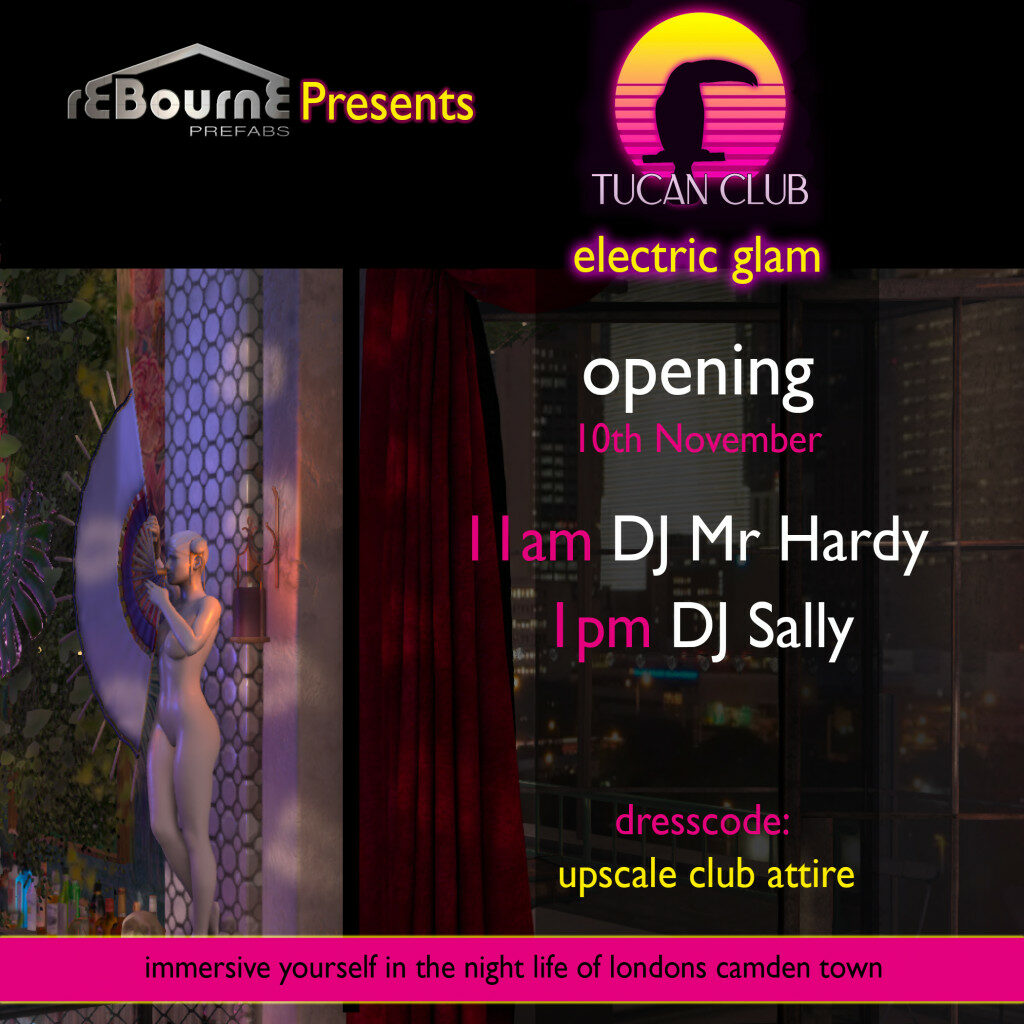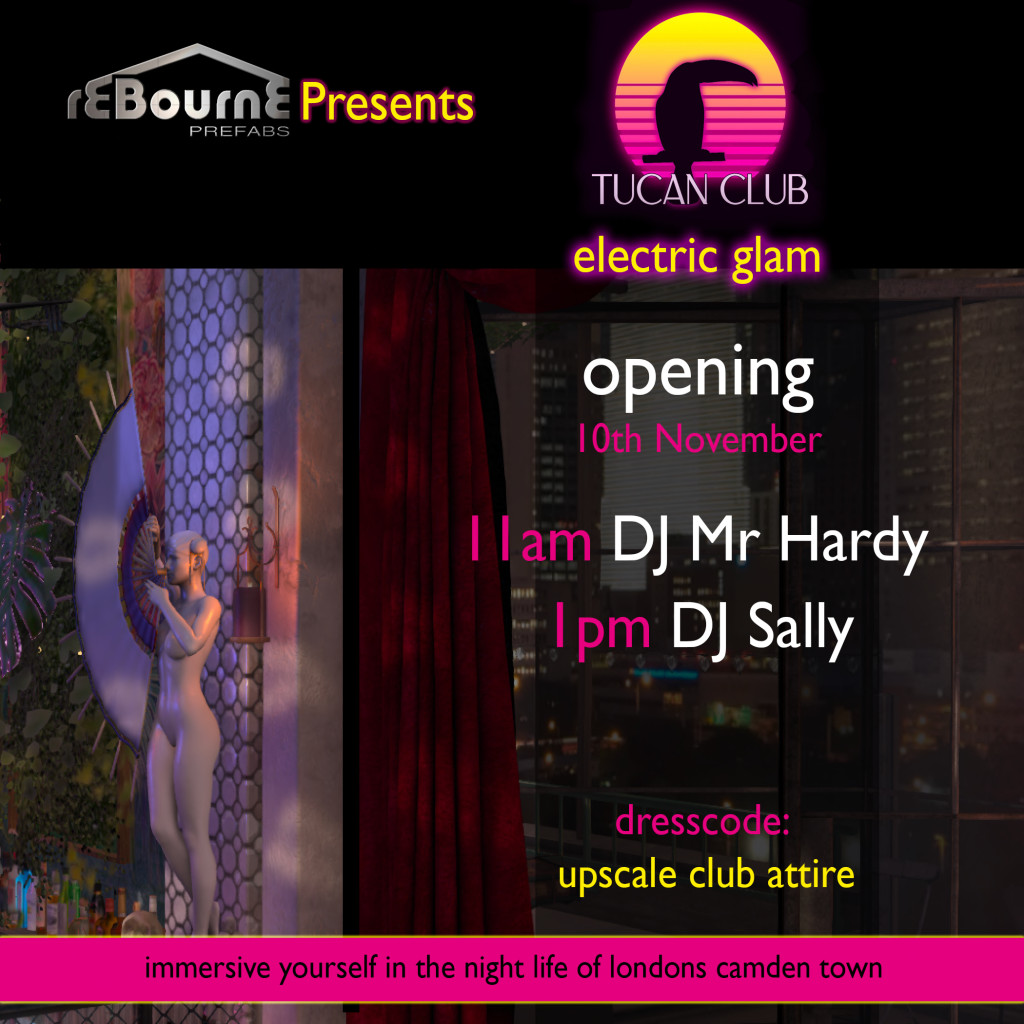 Dear reBourne Prefabs subscriber,

After months of renovation we proudly announce the re-opening of the reBourne Tucan Club in a new style.
The Tucan club is a permanent 24/7 hangout in an adult setting for people to relax, connect and enjoy music with live music events twice a week. Situated in reBournes latest prefab "Camden", decorated in an erotic eclectic style and oozing warm and vibrant colors.
You are invited to come celebrate this at our openings party today. (details are on the invitation)
---
>> thanks Danny for the permission to spread this out in my Blog and Facebook;)
---
Supported by K's World of Music

now also available inworld! All Music Lovers, active or passive, can join my Group for free! DJ's and Club Owners please contact me directly to get the right Group Tag as K's supported DJ, or and Club Owner.
SL Group key: secondlife:///app/group/00b0bc50-66f1-c46a-1b41-7fdbe21e864b/about
also available on following platforms: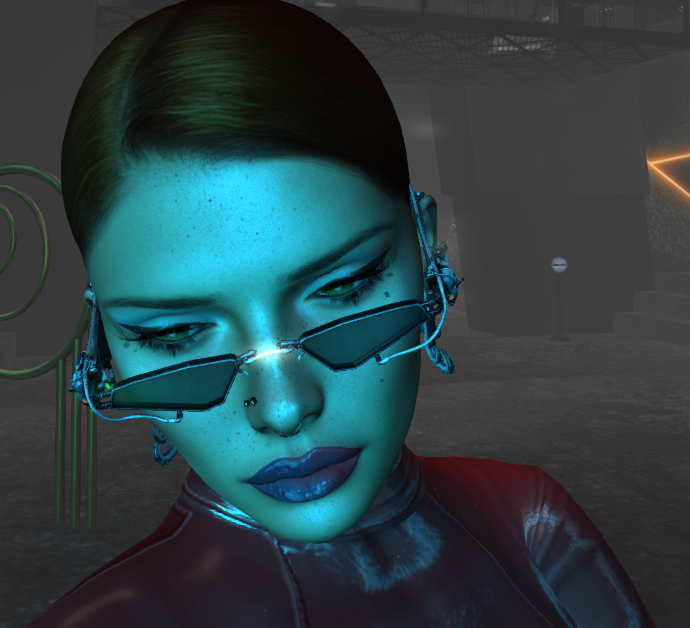 find more Informations about the DJ'
s, Clubs, Events and more in the comment/reply section under each Post and Page;) Thanks all for your support of the SL Music Scene;) K;)