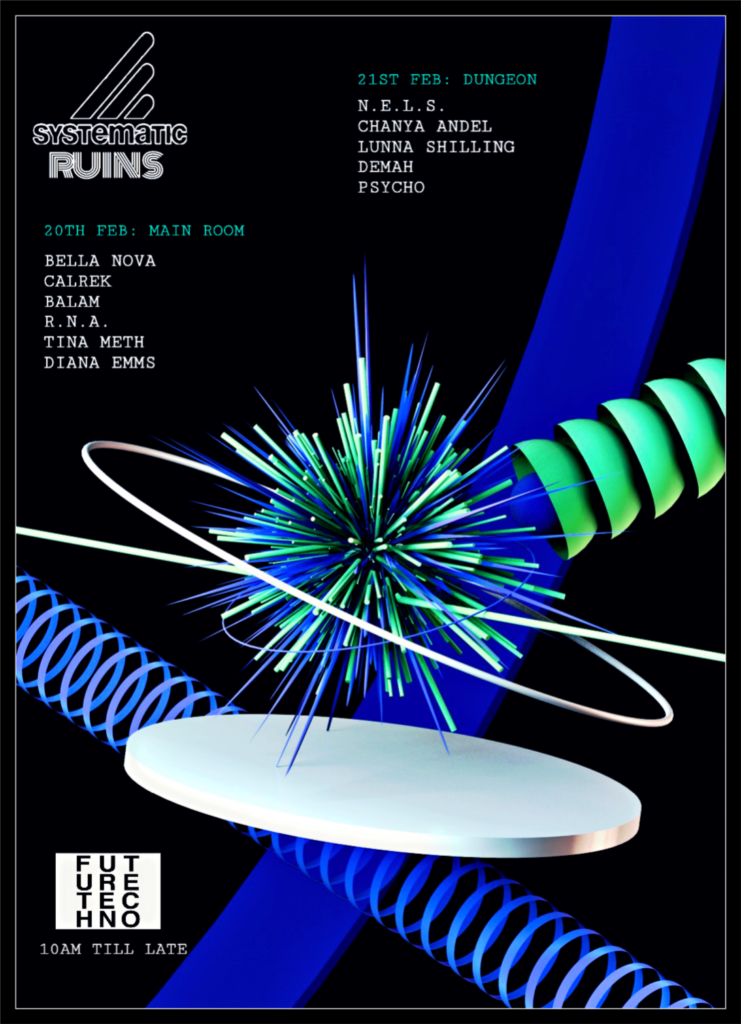 Owner, DJ and Event Organisation: Ɓ ƛ Լ ƛ M (xlaevinusx)
>> a must for all Techno Lovers <<
Hugs K;)
=== Underground Electronic Music ===
inworld Secondlife group key:
secondlife:///app/group/a07cb814-5af7-d1ea-d48c-ed68236d9b32/about
Featuring DJ's monthly from around the globe
Strict music Policy: Techno / Hard Techno / Acid
UPCOMING EVENT
Systematic Presents -Ruins- Opening Party // Sat 20th & Sun 21st Feb
Systematic has moved to a new land and we'll be holding the 2 day opening party this weekend for the new venue 'Ruins'. 2 days to showcase the 2 new rooms, as always the most underground Techno will be on show. Check out the line-up on the poster and hope to see you guys there! Kicks off from 10am SLT both days.
Cheers. Balam.
featured by K's World of Music
K's World of Music Secondlife inworld group key:
secondlife:///app/group/00b0bc50-66f1-c46a-1b41-7fdbe21e864b/about

check direct comments of Music Artists and Locations for upcoming sets and events below;)