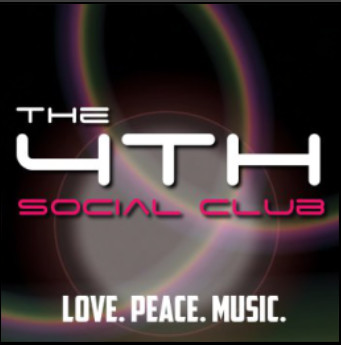 owner: A ν i a и a V e и т i (avia.dionysus)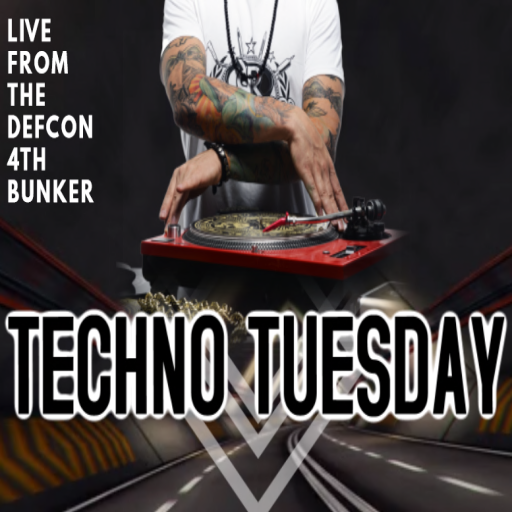 FOR UPDATE:
Built in 2020, DEFCON 4th is a dark techno venue, set in a realistic military-themed bunker complete with interactive missile silo and an incredible, advanced lighting system for the ultimate rave experience! The place to be for Techno Tuesdays and the most intense, blow-your-face-off techno events. Feel the bass!!!
we also celebrate the art of the live mix DJ style so all our djs are required to meet certain criteria in order to mix here. They must have proper hardware/software and a minimum level of skill in beat matching and transitions in a live mix setting in order to spin here.
"focused on all underground electronic and indie music, offering 6 unique themed stages,predominantly with an after-hours lounge vibe and heavy emphasis on deep house, deep tech, progressive house and techno."


THE 4TH SOCIAL CLUB IN SECOND LIFE

If you love friendly people, a sensual and romantic yet modern/stylish adult environment and top quality electronic underground music mixed by RL DJs in Second Life, check out The 4th Social Club and Community.

Started in 2014 by Avia Dionysus, the 4th has withstood the test of time while many other clubs have come and gone — and for good reason. With over 100 live Djs in their collective all specializing in relaxing after-hours vibes mixed live from all over the world, including deep house, deep techno, downtempo chillout, world music, liquid drum N bass and more, there's something for everyone, as long as you appreciate a relaxed and sensual ambience.

There is always someone friendly (often many!) at the 4th during live events and even in between and after hours, as many SL avatars gather regularly to just relax to the sound of radio in between live parties and events to meet, chat, dance and explore.

A teleporting system is found just outside the door of the main, aqua-themed Lobby Lounge at the TP point, and around the sim at each of the builds to get you from one area to the next – there are multiple themed experiences on offer at the 4th for those who take the time to look (something many don't realize!). Feel free to explore and see what you find in this Adult community on the Eclipse sim. Roleplayers, photographers, bloggers and romance-seekers will all find something to see, do and enjoy.

More than 1000 avatars visit the Lobby Lounge each month – as it tends to be the main gathering area.

The Rooftop lounge offers a men's club vibe with hot tub and top shelf cocktails, a small stage and plenty of cozy seating overlooking the city at night.

Spahaus is your modern, eco-chic relaxation destination set in the tropics. Meditation, swimming, yoga, a couples massage suite, a beautiful garden terrace filled with tropical flowers and plants, games (did someone say "Greedy?!") The Bliss Cafe, and an adult gym are found here, as well as the clothing optional Serenity Beach – build sandcastles, have a campfire, relax and play in the sun or have a cookout under a big tent. The experience you choose, is all up to you.

If you're after something grittier and darker, check out the INDUSTRY sound lounge level set amid an urban ghetto.

Last but not least, Ella's Woods is a small but cozy magical fantasy forest teeming with surprises. Waterfalls, fairies, fireflies… romantic and inspiring.

Explore everything the 4th Social Club and its amazing community has to offer – click here to visit the sim now. tp spot

Follow facebook to keep informed of live events (schedule changes once in a while but usually 10am-4pm Monday, Wednesday, Thursday and impromptu sets as they happen) or join the in world 4th Auditory Bliss Seekers VIP Group here:

secondlife:///app/group/d1b1c670-c531-8146-0acf-86c8f932c695/about

entertainment, nightlife, virtual world, metaverse, second life, SL, virtual music, live djs, live deejays, meet, chat, dance, explore, bloggers, blog, photos, photography in secondlife, in world entertainment, dancing, romance, sensual, relax, chillout, hangout, community, friends, dating, couples, adult, human, avatars, friendly



thanks for the permission to spread this out in my blog and facebook;)
featured by K's World of Music
K's World of Music Secondlife inworld group key:
secondlife:///app/group/00b0bc50-66f1-c46a-1b41-7fdbe21e864b/about

check direct comments of Music Artists and Locations for upcoming sets and events below;)